Cycling Couture is a boutique designer of high end cycling apparel. Our vision is to produce world class cycling apparel inspired by the world of fashion, combined with an expert knowledge in fabrics and construction technology.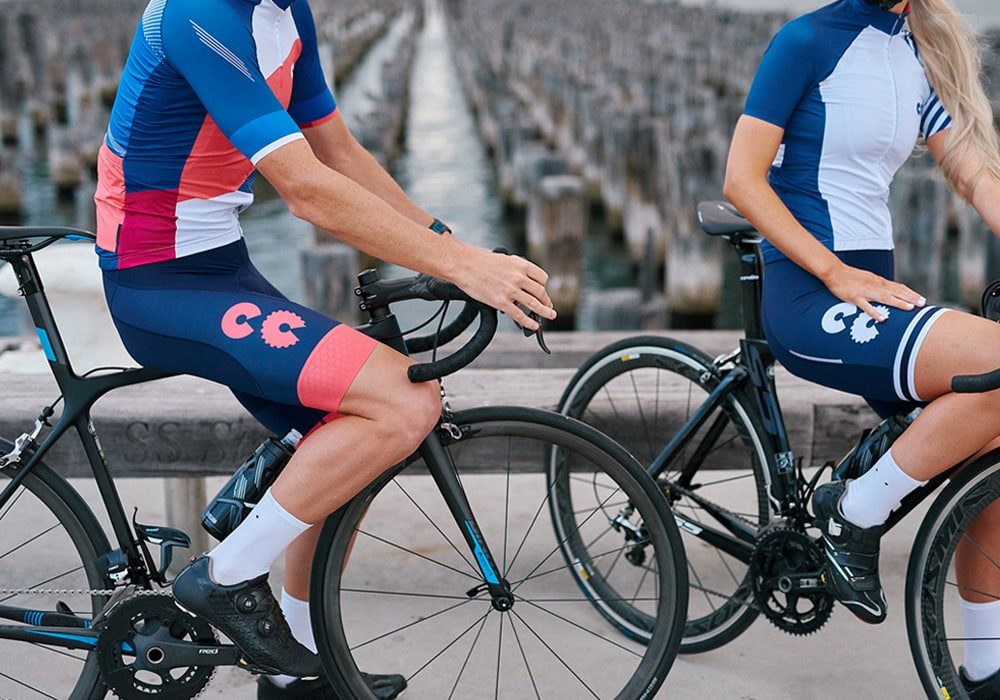 Styling and Design
Our design philosophy is to produce high performance cycling apparel with exceptional styling & impactful detailing. In cycling apparel design, there is always a compromise or balance between these factors: Performance, fabric quality, style, complexity of cut/pattern and cost to manufacture. We've strived to never compromise these factors, whilst still offering excellent value. This means we dress you in garments engineered and crafted for the pros, that are highly technical, performance centric, ethically produced in Europe at a price a lot lower than many competitors.
Performance Apparel
To produce high performance, highly technical cycling apparel requires passion, an outstanding knowledge of performance cycling wear. Cycling Couture product's are developed with our designers and partners who have been chosen for their decades of knowledge and in-depth skills. The perfect team to construct world class quality garments with a highly technical edge.
Multiple high performance fabrics are combined on each garment. All our fabrics and garment designs have gone through vigorous R&D and testing, having been stressed and tested in different terrains and weather condition in the harsh reality of European racing.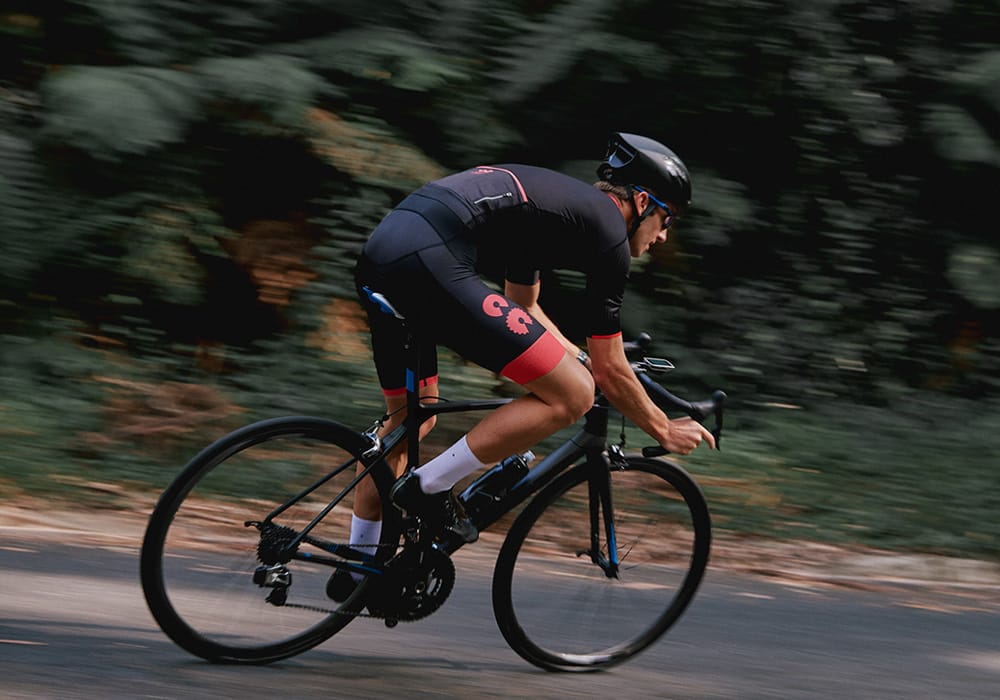 ECO Friendly Production and Quality
We believes in ethical production. Our garments are produced by a team of ateliers and seamstresses working under ethical conditions in Europe. We believe in "Quality speaks volume", by producing more quality, thoughtful pieces that last.
We ensure that our partners and suppliers are carefully chosen and can demonstrate ethical, environmental and social values in their business operation. With materials sourced from ecologically responsible suppliers, and garments made by human hands you will ride with a clean environmental conscience.
Behind the scenes, we are a bunch of triathletes and cyclists who discovered our mutual passion for design and a love of cycling. We grew tired of  kits that lacked individuality, styling and quality, kits look great but fall apart in months and horribly sewn together. We felt there was a lot of noise out there and cyclists just didn't have enough knowledge to assess what makes up a high end cycling kit. 
So we set about changing this status quo by creating unique cycling kits using only the highest quality materials – ethically sourced, fastidiously handcrafted in Europe to an exceptional performance level. All our cycling kits are at the highest performance level with long ride comfort, function and fit central to the choices in chamois, fabric and garment cuts.