About our Cycling Products
Highly technical cycling apparel, inspired by various themes from art, fashion and film. Our designs are stylish and versatile with strong individuality, whilst retaining the heritage and iconic spirit at the heart of cycling that still resonates with every rider today. Impactful detailing in our designs created styles that flatter and instil our riders with the confidence to rise to any challenge.
Our design philosophy is to produce high performance cycling apparel with exceptional styling & impactful detailing. In cycling apparel design, there is always a compromise or balance between these factors: Performance, fabric quality, style, complexity of cut/pattern and cost to manufacture. We've strived to never compromise these factors, whilst still offering excellent value. This means we dress you in garments engineered and crafted for the pros, that are highly technical, performance centric, and all in a designer look.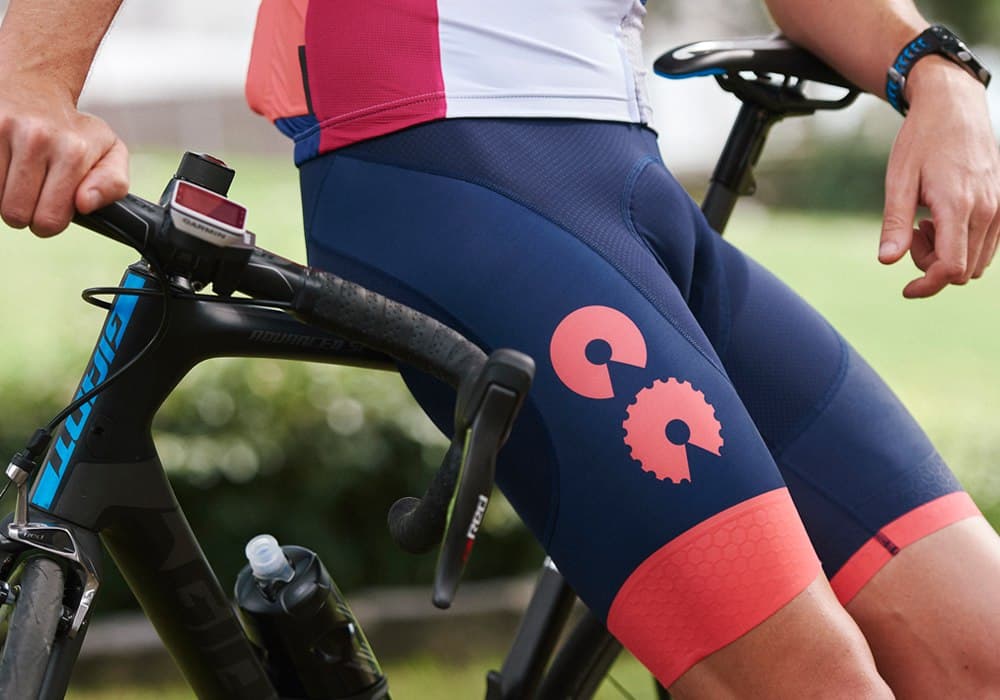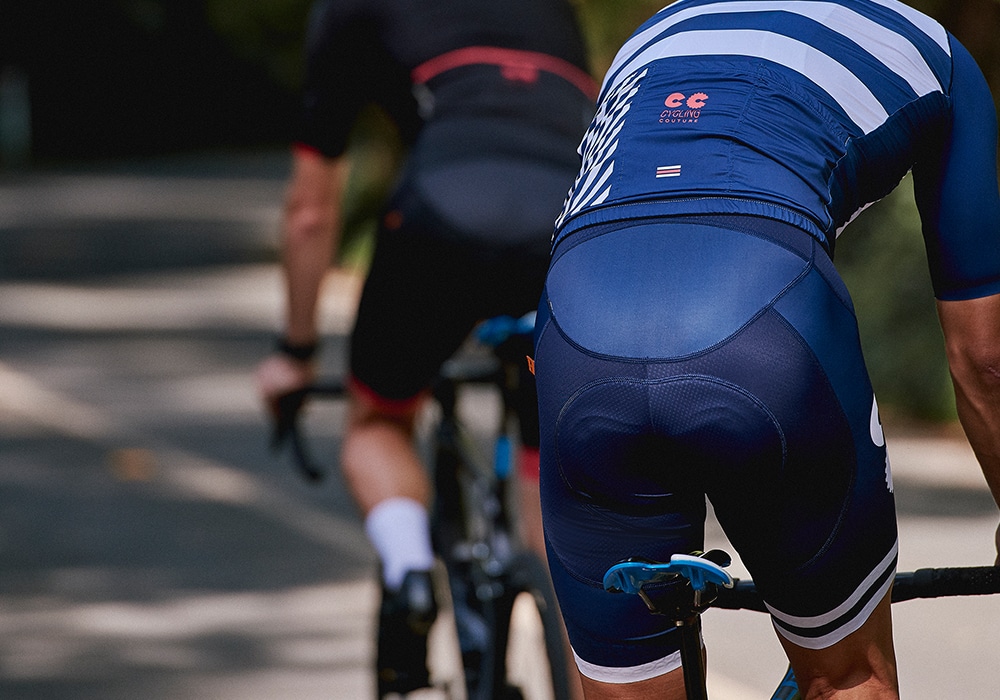 To produce high performance, highly technical cycling apparel requires passion, an outstanding knowledge of performance cycling wear and to have access to extensive R&D for the endless testing and tweaking.
Cycling Couture product's are collaboratively developed with our partners who have been chosen for their decades of knowledge and in-depth skills. The perfect team to construct world class quality garments with a highly technical edge.
With our world class partner, Chamois Specialist Elastic Interface (Cytech®), we created a top of the range chamois, exclusive to Cycling Couture with features unavailable to others. Our Signature bibshorts are constructed with 10 panels with true 4-needle flatlock stitching throughout and seamless leg grippers to create maximum comfort to survive those long-haul rides.
Multiple fabrics are used on each garment. All our fabrics and stylings have gone through vigorous R&D and laboratory testing, and have been stressed and tested in different terrains and weather condition in the harsh reality of elite racing in Europe.
ECO Friendly Production and Quality
Cycling Couture believes in ethical production and all our garments are created with sustainable textiles. Our garments are produced by a team of ateliers and seamstresses working under ethical conditions in Europe.
We are constantly looking for ways to reduce our impact on the environment through our processes and selection of materials. We believe in "Less is More", by producing more quality, thoughtful pieces.
We ensure that our partners and suppliers are carefully chosen and can demonstrate ethical, environmental and social values in their business operation. With materials sourced from ecologically responsible suppliers, and garments made by human hands you will ride with a clean environmental conscience.
We are obsessed about exceptional quality. Good is not good enough when better is expected. It's our commitment to provide you with the finest craftsmanship, quality and performance wear. The use of the finest manufacturing techniques guarantees that our garments are highly functional and durable. We are advocates of mindful consumption, so every Cycling Couture garment is constructed to last and in highest standard.
Cycling Couture understands your time is precious and we help you make the most of your day, giving you tools to live fully and mindfully.