Cycling Couture's ongoing commitment is to perfect each element within the Luxury Performance Equation, without compromise – Born to Excel
Every product is designed in Australia and proudly handmade in Europe, with materials ethically sourced from Italy, Switzerland and Germany.
Jersey: Fit, comfort and style
We have chosen fabrics to confer aerodynamic advantages, anatomic cut, whilst ensuring above all else, a comfortable fit. Highly flexible fabrics are used to allow for extreme freedom of movement with a feather light touch, whilst maximising wicking ability. Impactful detailing complete the look.
Our collections also include a Women's specific cut, with the Men's range being tailored as unisex.
Our Jersey range is centred around two jersey patterns with different design philosophy's.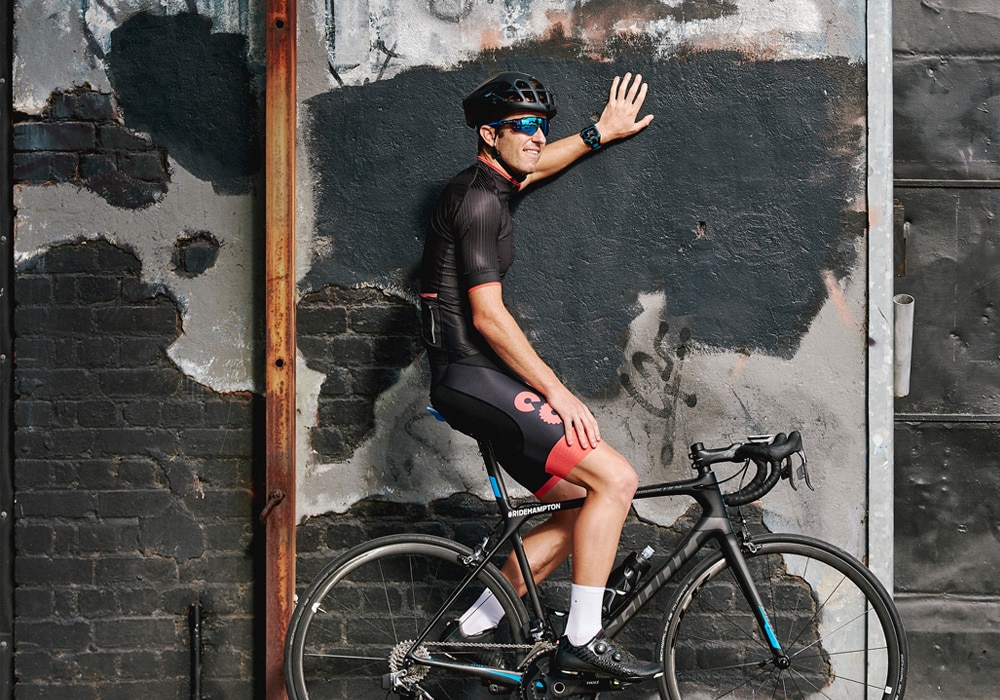 Ultra Jersey
---
Luxurious silky soft fabric for maximum comfort and a contoured fit
Anatomical 3D cut
(8) Multi panels strategically placed for contoured shaping
Multi fabric (5) construction to best release the fabric properties to function
Lengthened of sleeves combined with the use of new MITI High Speed Light fabric, ensures an aero advantage whilst keeping the shoulder panel tightly in place and wrinkle free.
Four-needle Flatlock stitching greatly enhances comfort, ensuring no rubbing with a flush looking finish.
A reflective pocket zip for valuable item storage
Rear pockets with anti-sagging.
Reflectors for visibility
SPF 50+
Superior wicking and anti-bacteria treated fabrics
Pro Jersey
---
High performance snug and clean fit is achieved using a modern high tech, higher elastin content fabrics.
The fit is like being wrapped by an outer silk skin for modern performance cycling.
(3) High performance fabric selections ensure a cool, breathable and quick drying nature.
Luxurious silky soft fabric for maximum comfort and a contoured fit
Three large rear pockets for storage.
Inner pocket clip for keeping keys safe
SPF 50+
High wicking and anti-bacteria treated fabrics
Seamless arm grippers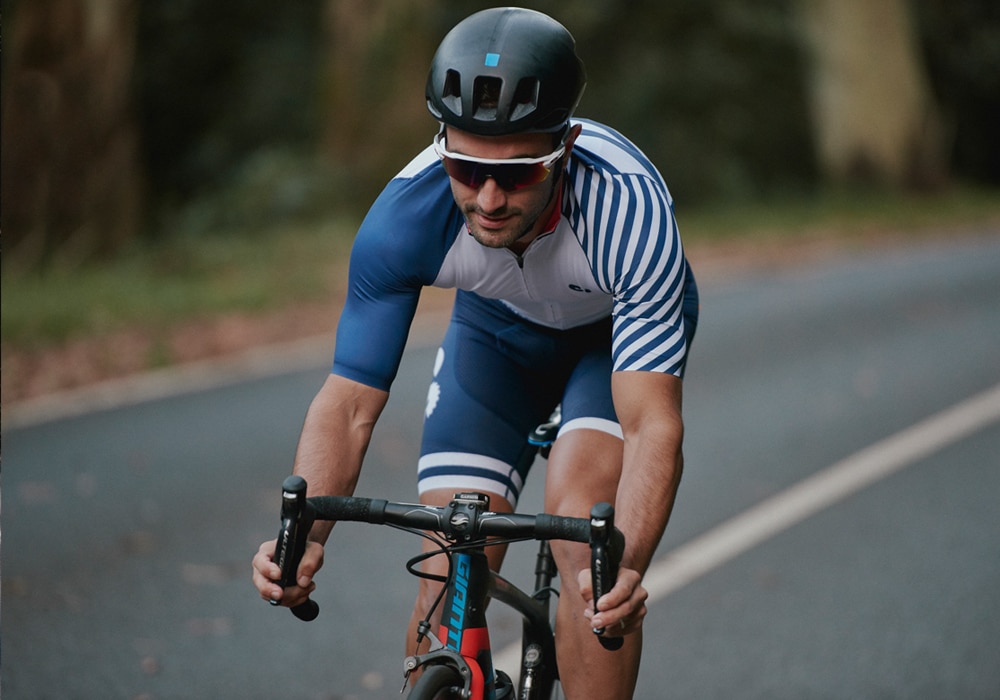 Bibshorts: Where the movement happens
Our design philosophy is to strive for the maximum comfort for everyday use AND the Maximum technology for race-day performance, whilst being impactfully styled for the fashion aficionados.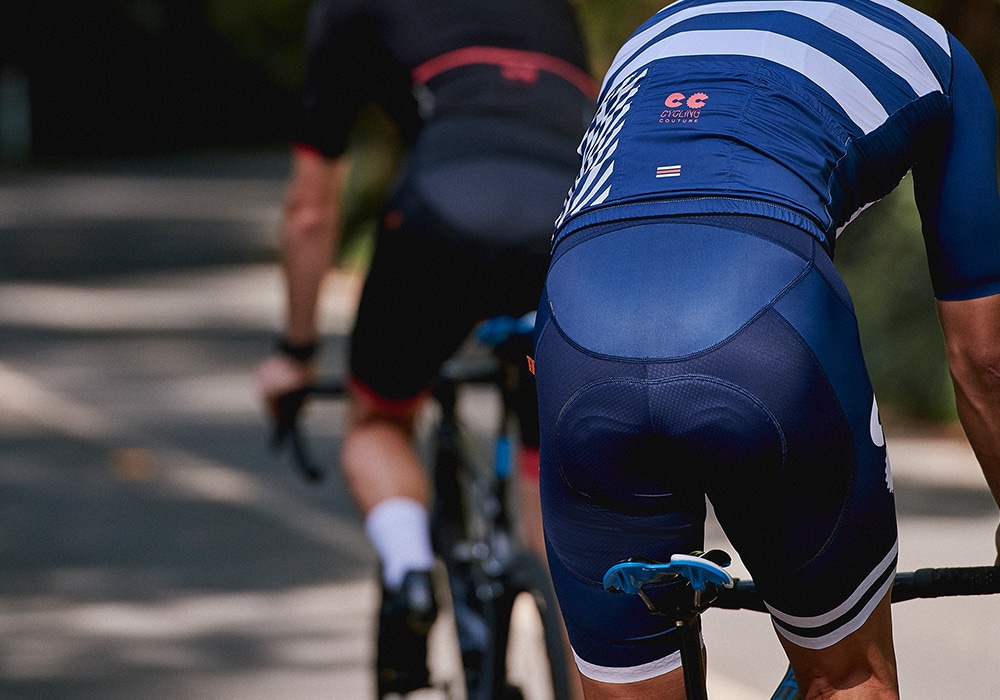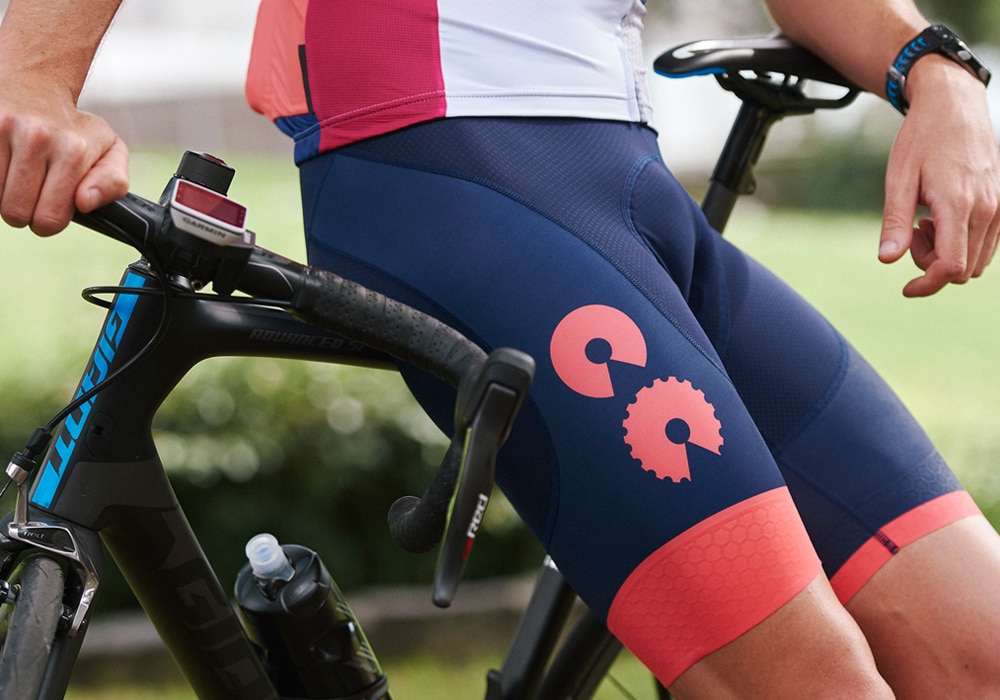 Highly contoured 3D anatomically cut, multi-panel bibs (Men: 10, Women : 6), delivers a high-performance fit
(6) Highly specialised fabrics define the bibs
Highly advanced elastic compression fabrics over quads and gluts ensures freedom of movement while keeping muscles fresh via increased circulation.
High wear and abrasion resistance Italian (MITI) Kriptonite fabric in sit region ensures product longevity by protecting the chamois along the saddle's several high pressure contact points
SPF 50+ protection.
Dual density bib straps stretch where needed but keep the bibs in place where movement isn't necessary.
Meshed (Spider fabric) back panels keep straps in place while wicking sweat when the temperature rises.
Seamless leg grippers ensure there is no circulation restrictions, whilst keeping legging from pulling up whilst in motion.
High performance four-needle Flat lock stitching is adopted throughout the bibs to ensures comfort with less rubbing, and a clean flat aero look.
Anit-bacteria treated high wick fabrics
The heart of the Cycling Couture bibs is our chamois that was exclusively designed in collaboration with the Elastic Interface (Cytech), the undeniable leader in high performance chamois. The chamois follows the bib shorts design philology to maximise comfort for everyday use AND maximum technology for race day performance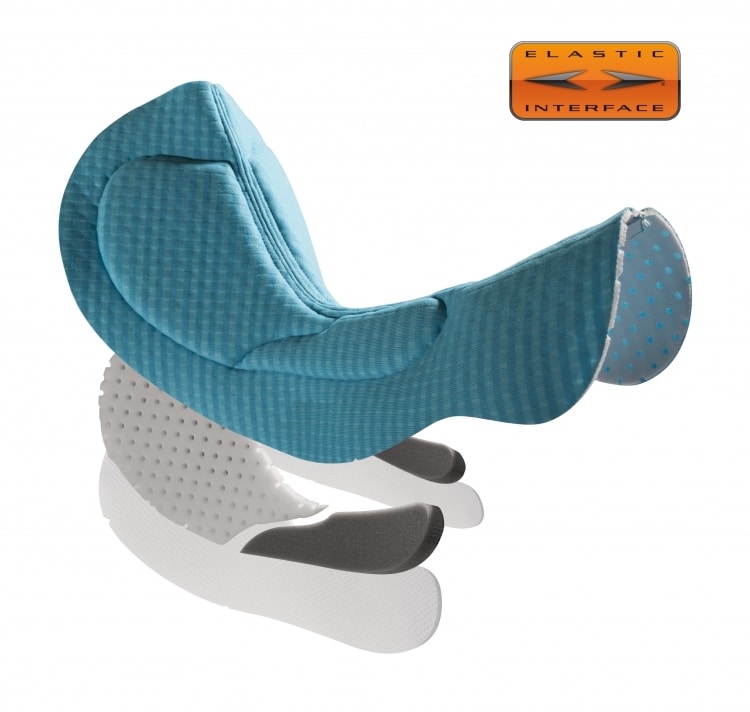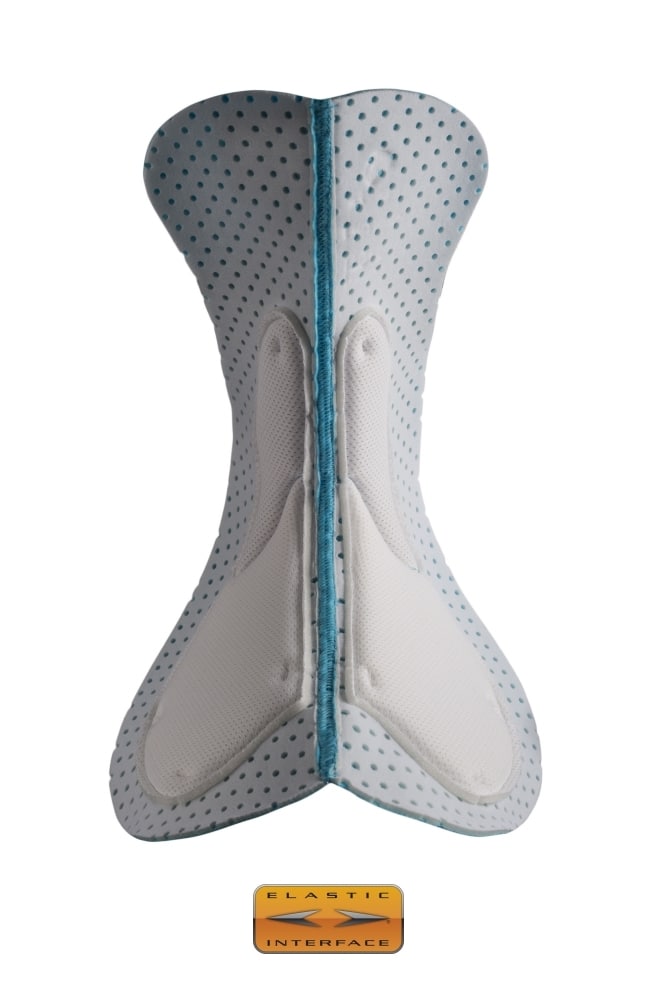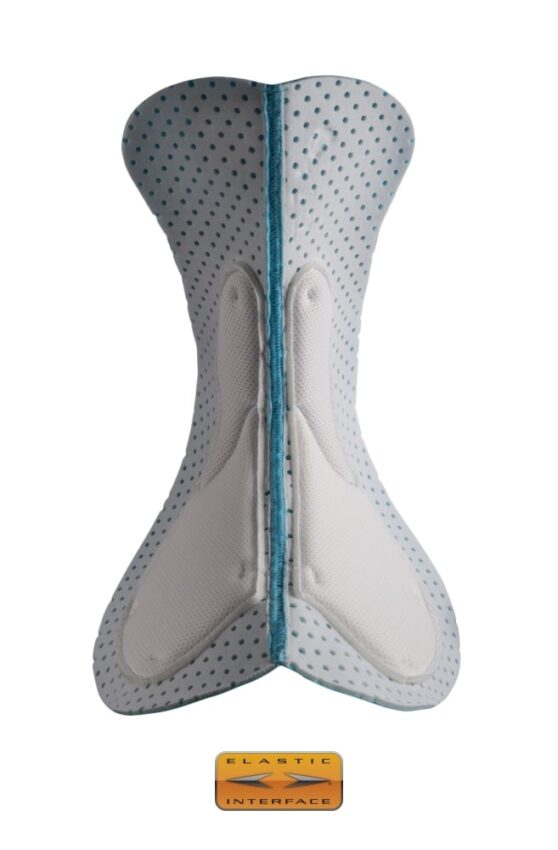 Men: Developed off the Endurance Anatomic 2 chamois for 7 hours plus in the saddle
Women: Developed off the HP Fiandre chamois for 7 hours plus in the saddle
The essential hi-tech priority intellectual property that is built into the chamois, is the ability to move with the ride whilst covering the contact points.
Our Signature Mens chamois with "half-moon" pad has special perforations inserts for exceptional breathability.
We use EIT X-FIFTY fabric to provide greater breathability and reduced "Points of contact" with the skin (REPOC), that significantly reduces chafing and irritations.
The two half-moon components of the mens pad have been joined together with ultrasonic technology, guaranteeing a smooth surface in contact with the skin.
Our Signature Womens chamois offers ultra-high density insert located in correspondence with the perineal zone to deliver extra protection in the main key pressure points and chafing areas
Both these two-way-stretch pads offers multi-density foams to guarantee maximum protection and freedom of movement while in the ride position.
Anti bacterial treatment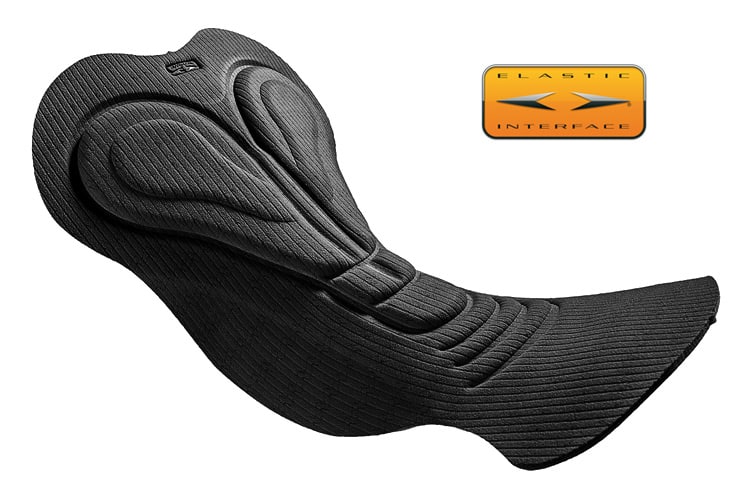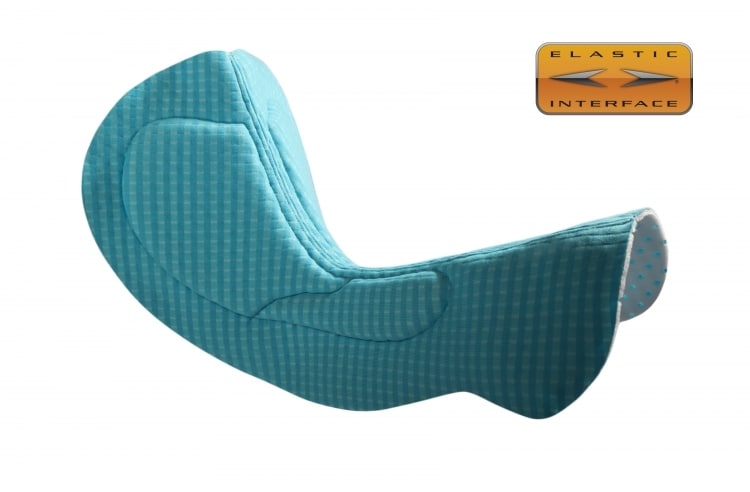 Best in Performance Fabrics: Selected for specialised functions
Each panel on our garments has been exclusively manufactured with the finest and highest quality materials sourced from Italy, Germany, and Switzerland. It takes 8 different fabrics to form our jersey, and 9 different fabrics to ensure our bibshorts perform.
The technology and exact fabric we use is a tightly kept secret due to the R&D and know-how that has been invested, nevertheless some of our fabrics include: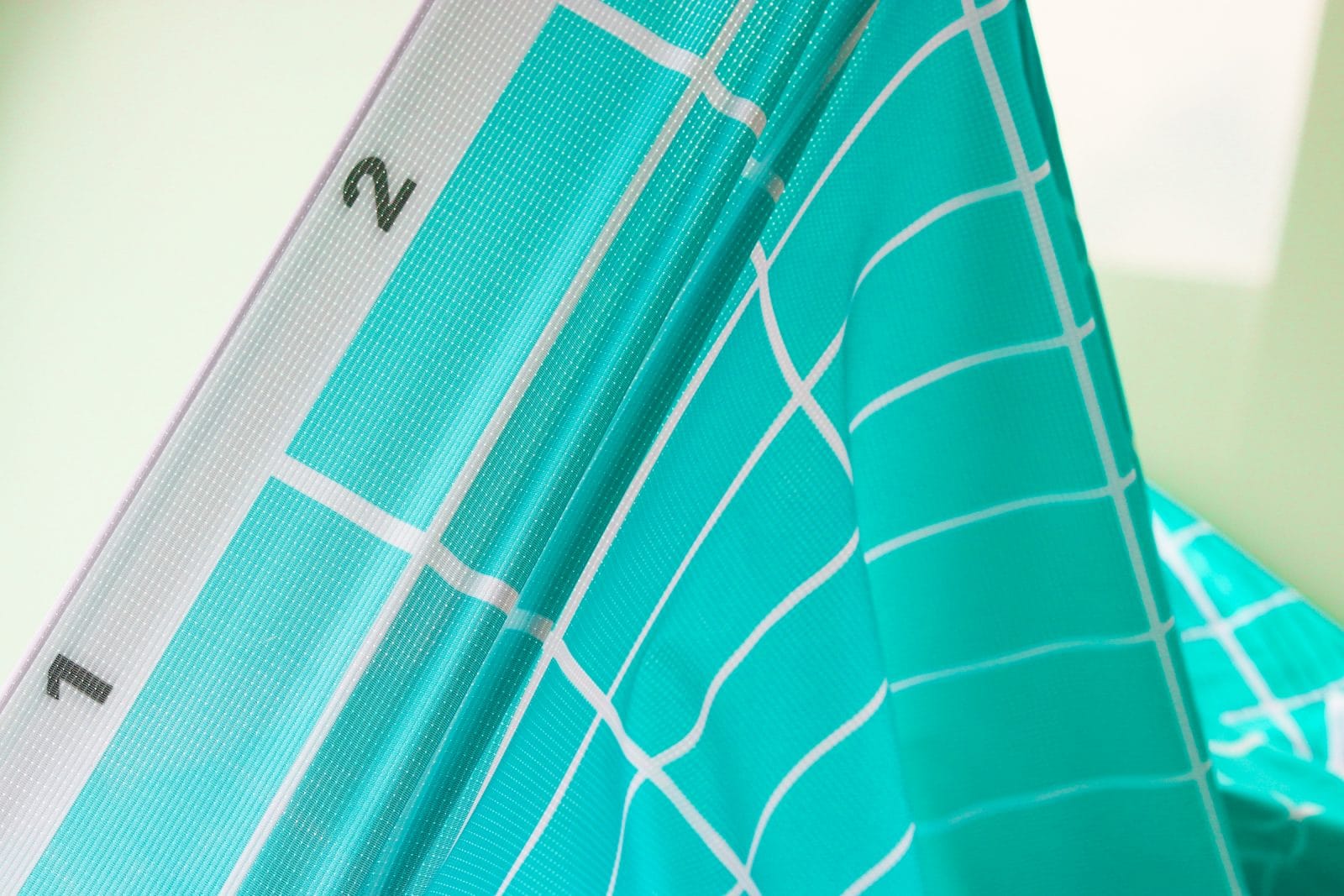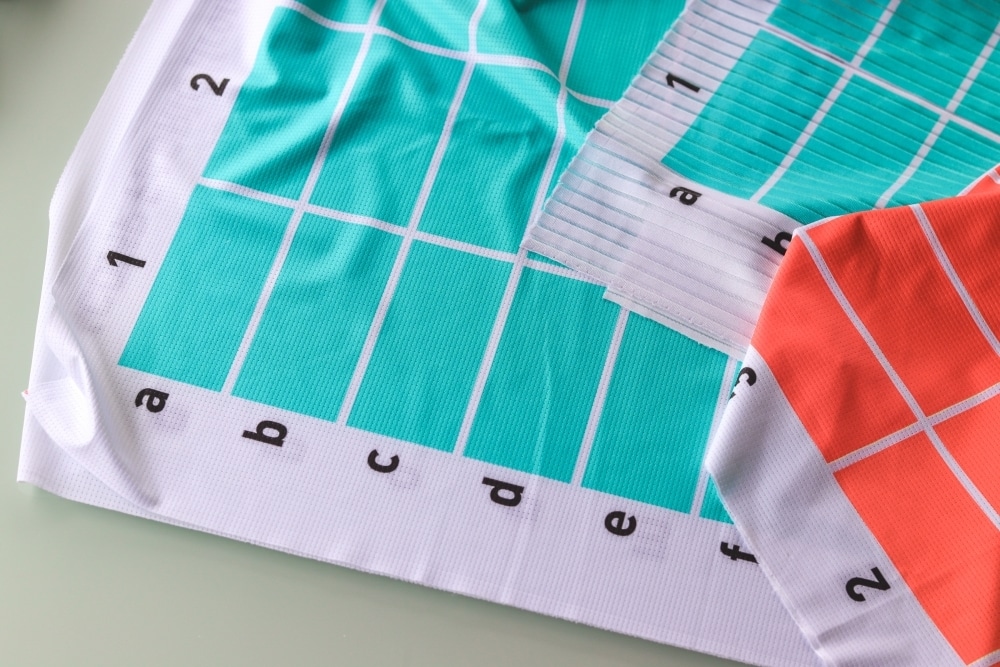 Highly effective wicking Spyder mesh fabric for extreme sweat regions from Carvico
Two of Borgini's top end soft mesh fabrics selected for the front panels of Jersey's to ensure breathability with wind breaking characteristics. Silky soft touch
MITI's Extreme Light Mesh on rear of Ultra for breathability
Soft mirofibre on Ultra Jersey Collar to avoid neckline rubbing
MITI High Speed light to enable the aero sleeves on the Ultra Jersey
MITI Krotonite for high wear regions on bibs
Maitex Piave high elastic Sport Lycra along quads and gluts for superb compression
High breathability MITI 3D Mesh with osmosis technology for wicking on bib braces