Womens Size Chart: PRO2
For further information on sizing see our Size Chart
| Size | xxs | xs | s | m | l | xl |
| --- | --- | --- | --- | --- | --- | --- |
| Bust | <75cm | 79cm | 84cm | 89cm | 94cm | 98-102cm |
| Waist | <59cm | 63cm | 68cm | 73cm | 78cm | 82-87cm |
| Hipline | <87cm | 92cm | 97cm | 102cm | 107cm | 110-113cm |
| Inseam | <75cm | 76cm | 77cm | 78cm | 79cm | 80cm |
| Approx Height | <158cm | 158cm | 163cm | 167cm | 172cm | 178cm |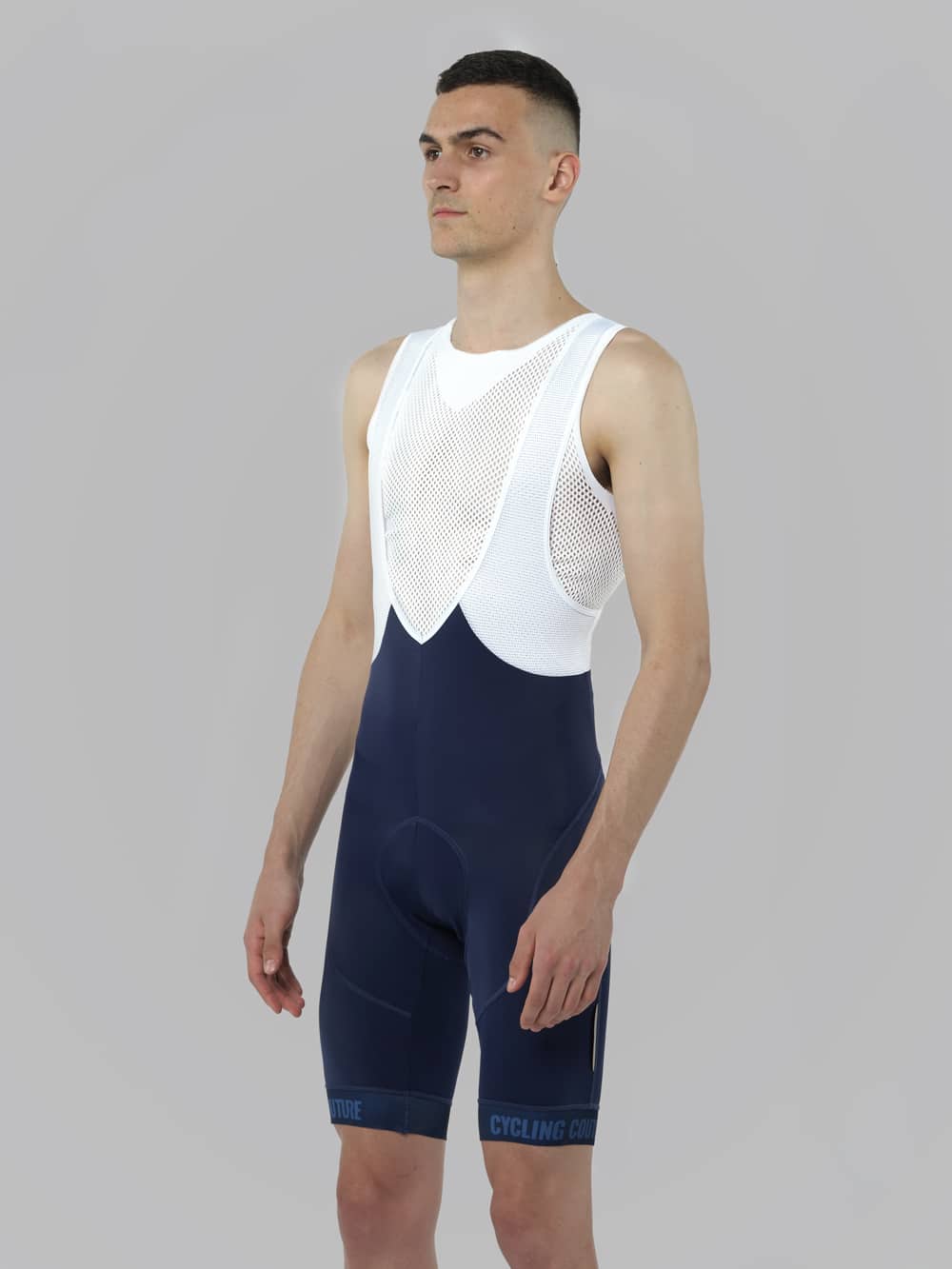 Men's Pro Tour Bibshorts – Blue
$295.00
Out of 3 contact points with your bike, bibshorts are the most important cycling garment. Our Pro Tour bib shorts provide superb comfort and highest protection for your anatomy, without the bulkiness.
Constructed for the countless hours spent in the saddle on and off-road, designed and tested at European Elite cyclists' level, these bib shorts have the rigours of long-distance cycling at front of mind. It guarantees exceptional performance & on-bike protection, thanks to the 3 ultra-density(120kg/m3) chamois by Italian Elastic Interface®. The workhorse in all challenging conditions, so you can go faster, harder and further with maximum comfort.
Estimated delivery:
7 - 8 days
Description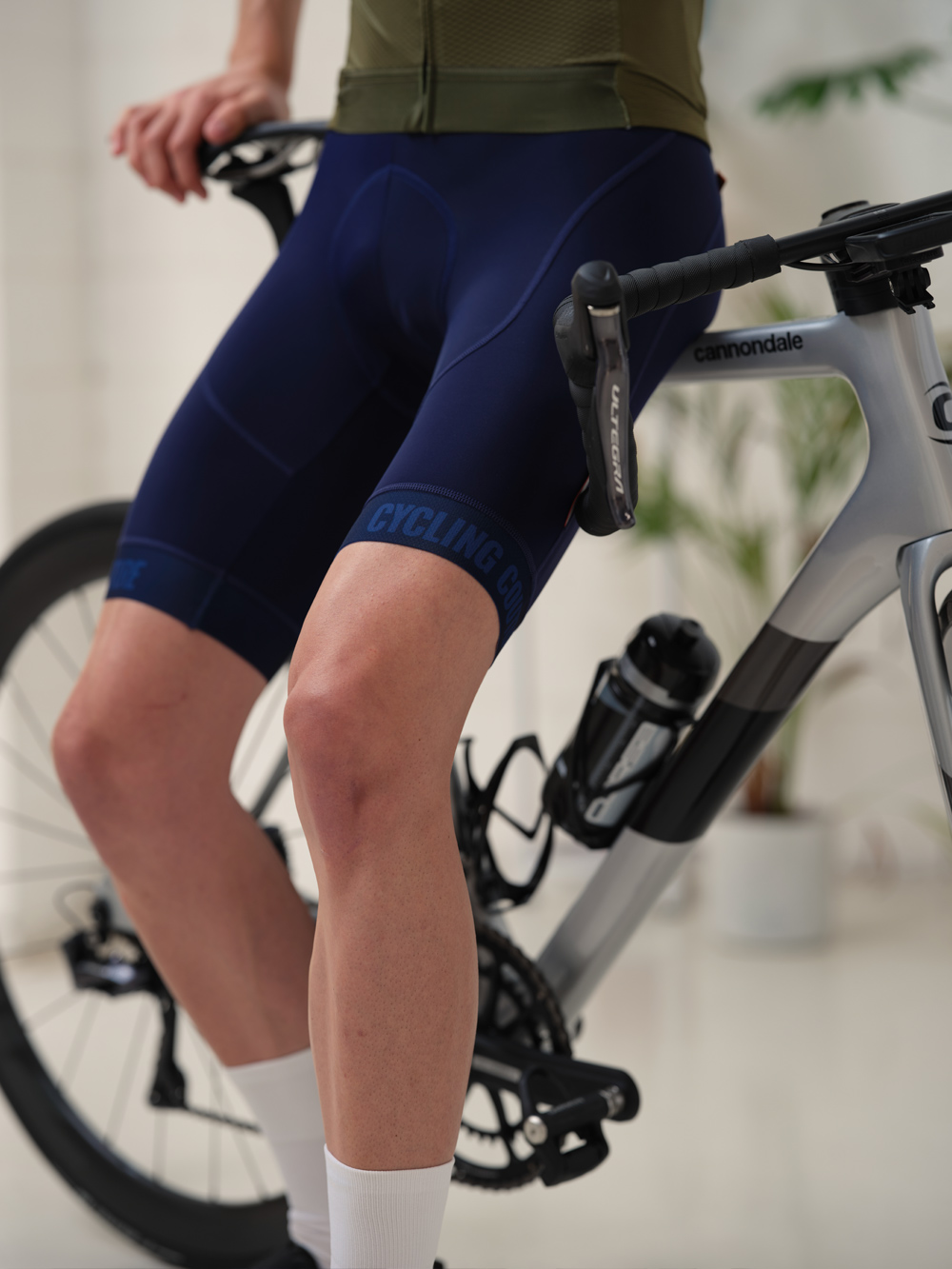 The Workhorse for All Terrains. All Day.
Our Pro Tour bibs strike a perfect balance for comfort, performance, and durability. Highly breathable, quick drying/cooling and antibacterial with SPF 50+ protection. It's perfect for hot days in the saddle. The bibs offer great elasticity and muscular compression, laser cut leg grippers spread the compression evenly and stay firmly. With an anatomic cut, they are comfortable enough for everyday training and racing, but also tough enough to survive the harshness of roads from the Classics to the Tours.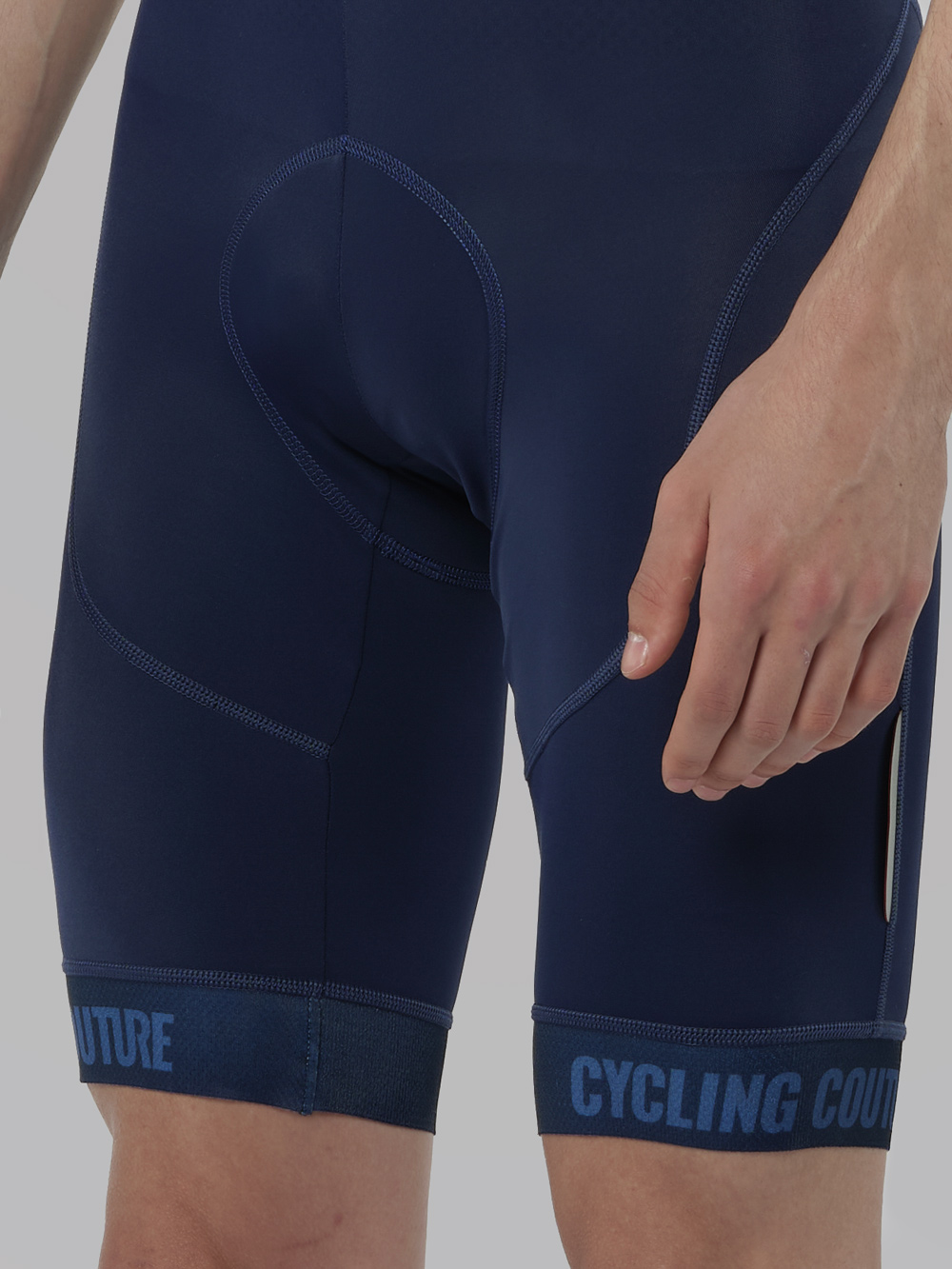 3 Ultra-density High Tech Chamois
Our latest chamois, designed by Italian Elastic Interface® (supporting 7+hr ride), offering a x3 multi-density(120kg/m3) pad. With a minimalistic shape, the top layer of pad that comes in contact with the skin is completely smooth. Our chamois is focused on areas of soft tissue that need protection, optimizing shock and impact absorption. The flatlock stitching at the edges of the chamois ensures that pad runs below the groin to prevent further friction. Made from recycled material, the chamois knit structure promotes micro air circulation that keeps the skin from overheating.
The perineal area is designed to deliver great fit and stability in saddle. The pelvic track, which traces where the pelvic bones match the saddle during the pedal stroke, is particularly anatomic in support of this area. The perfect combination of perforated foams and tri densities assures extra breathability and freedom of movement.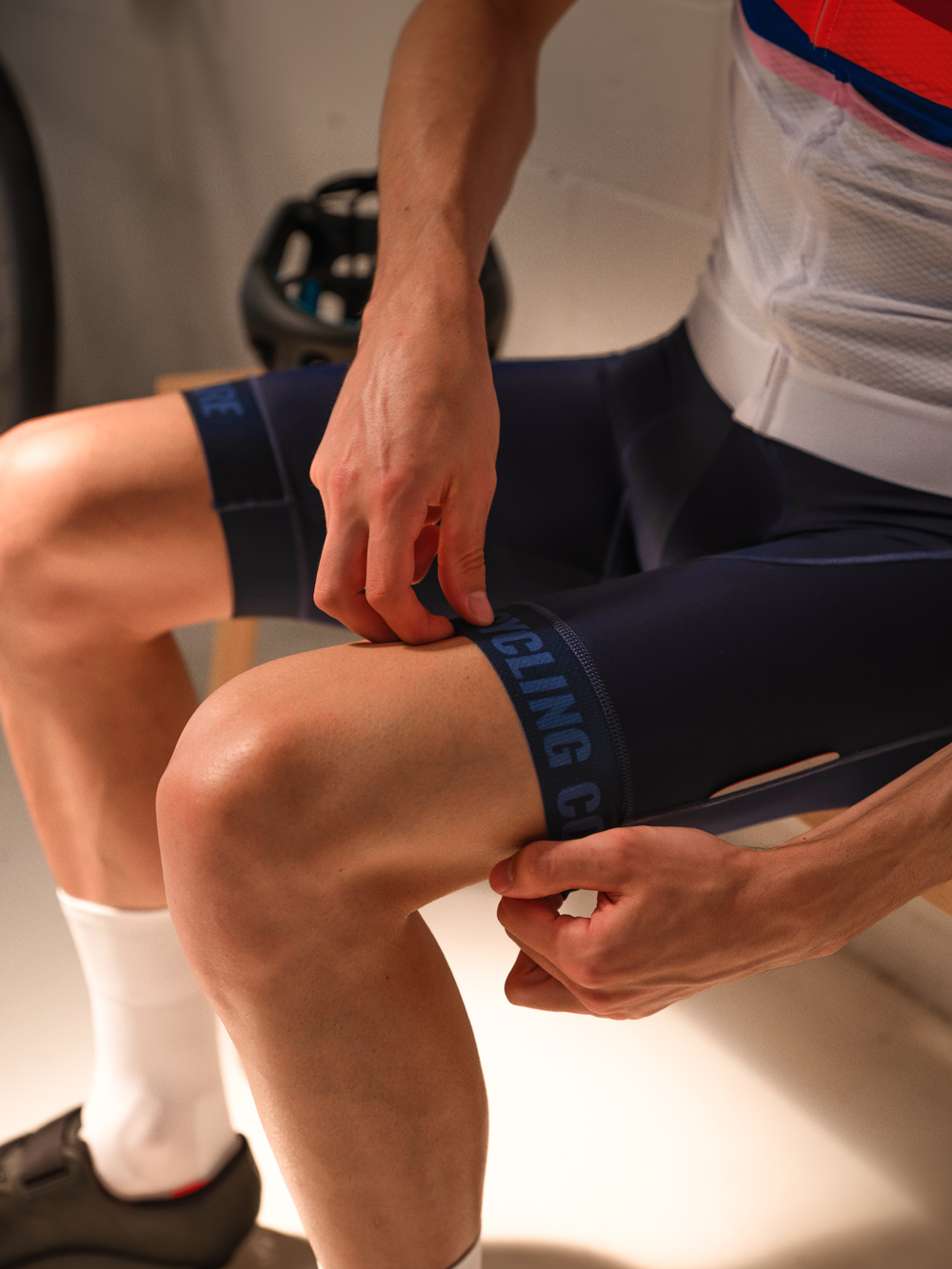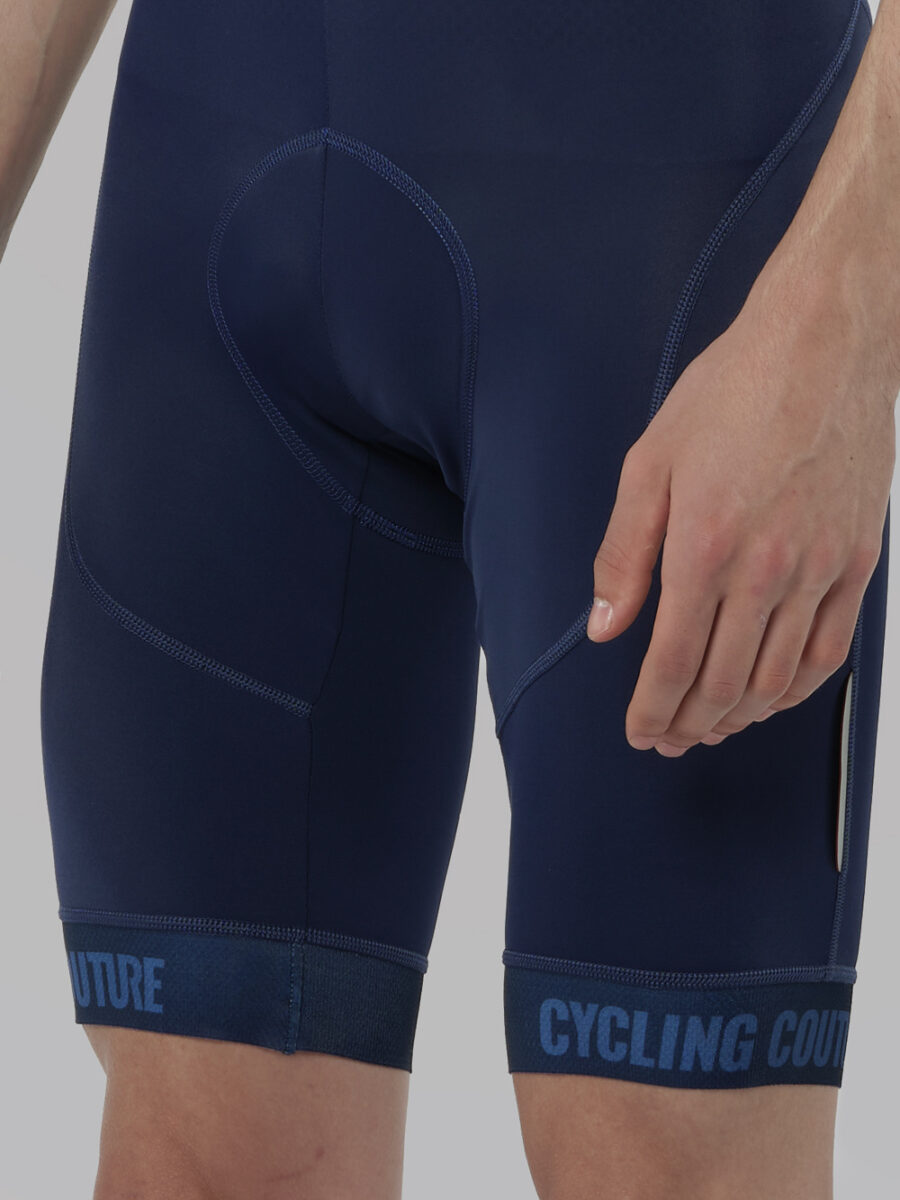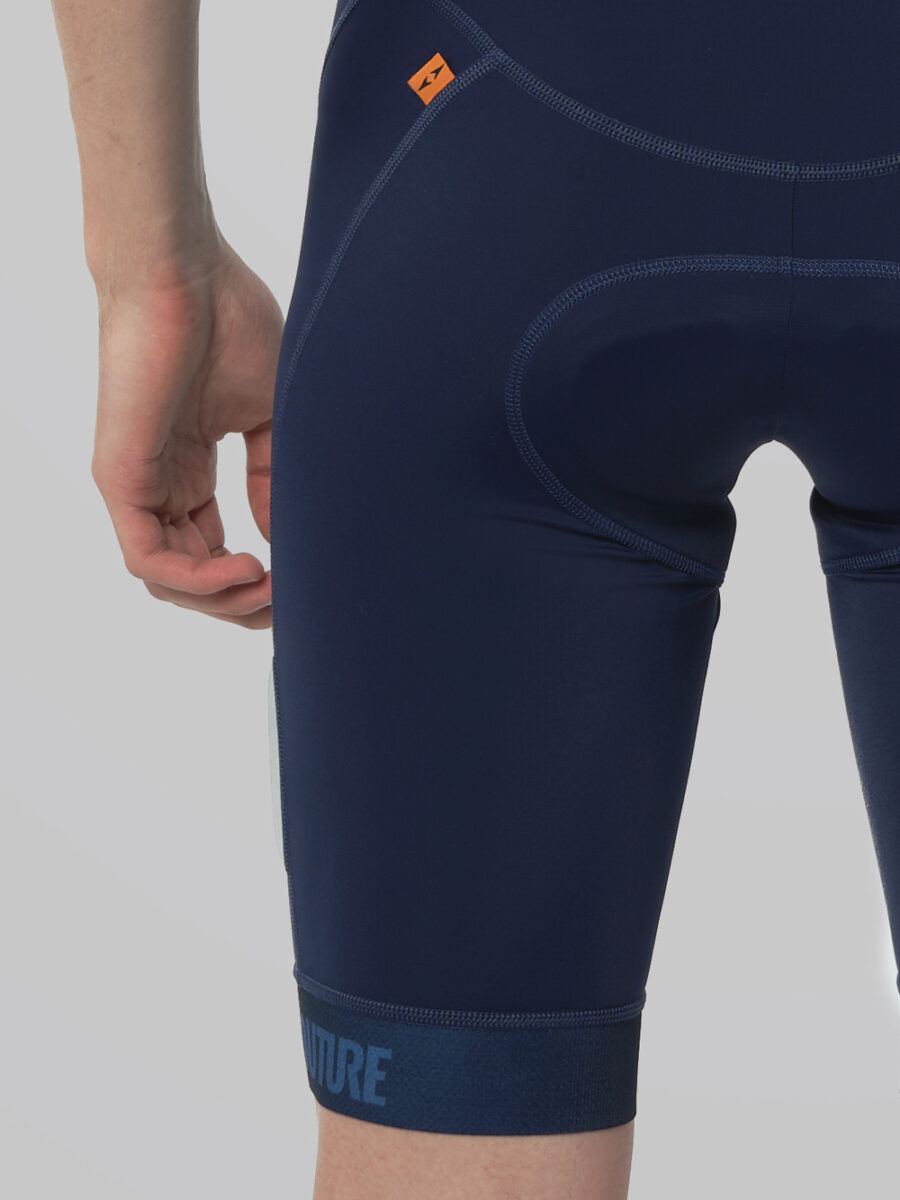 For further information on sizing see our Size Chart
| Size | xxs | xs | s | m | l | xl |
| --- | --- | --- | --- | --- | --- | --- |
| Bust | <75cm | 79cm | 84cm | 89cm | 94cm | 98-102cm |
| Waist | <59cm | 63cm | 68cm | 73cm | 78cm | 82-87cm |
| Hipline | <87cm | 92cm | 97cm | 102cm | 107cm | 110-113cm |
| Inseam | <75cm | 76cm | 77cm | 78cm | 79cm | 80cm |
| Approx Height | <158cm | 158cm | 163cm | 167cm | 172cm | 178cm |