New Breton Stripe Cycling Kit PRO2
$449.00
With newly improved Jersey cut and Italian fabrics for overall better performance and contoured fit, based on our original Breton Stripes Jersey Pro1.
These highly technical Italian fabrics are more forgiving and allow more stretch than our previous jersey Pro1. Signature silky soft yarns. Multiple micro perforated breathable fabrics for sleeves and side panels, with a longer torso and French collar.
Earn your victory stripes with this Breton Stripes Womens Cycling Kit. A Women's specific cut, Inspired by French fashion style icon Coco Chanel, the Breton Stripes originally represented the victories of Napoleon, and reimagined by Cycling Couture. This Breton Stripes Kit celebrates Victory, hugs all the right places with silky soft jersey and bibshorts, are a real solution to a painless ride. This is the piece that promises timeless style and performance in one and a foundation piece defying trends, age and gender.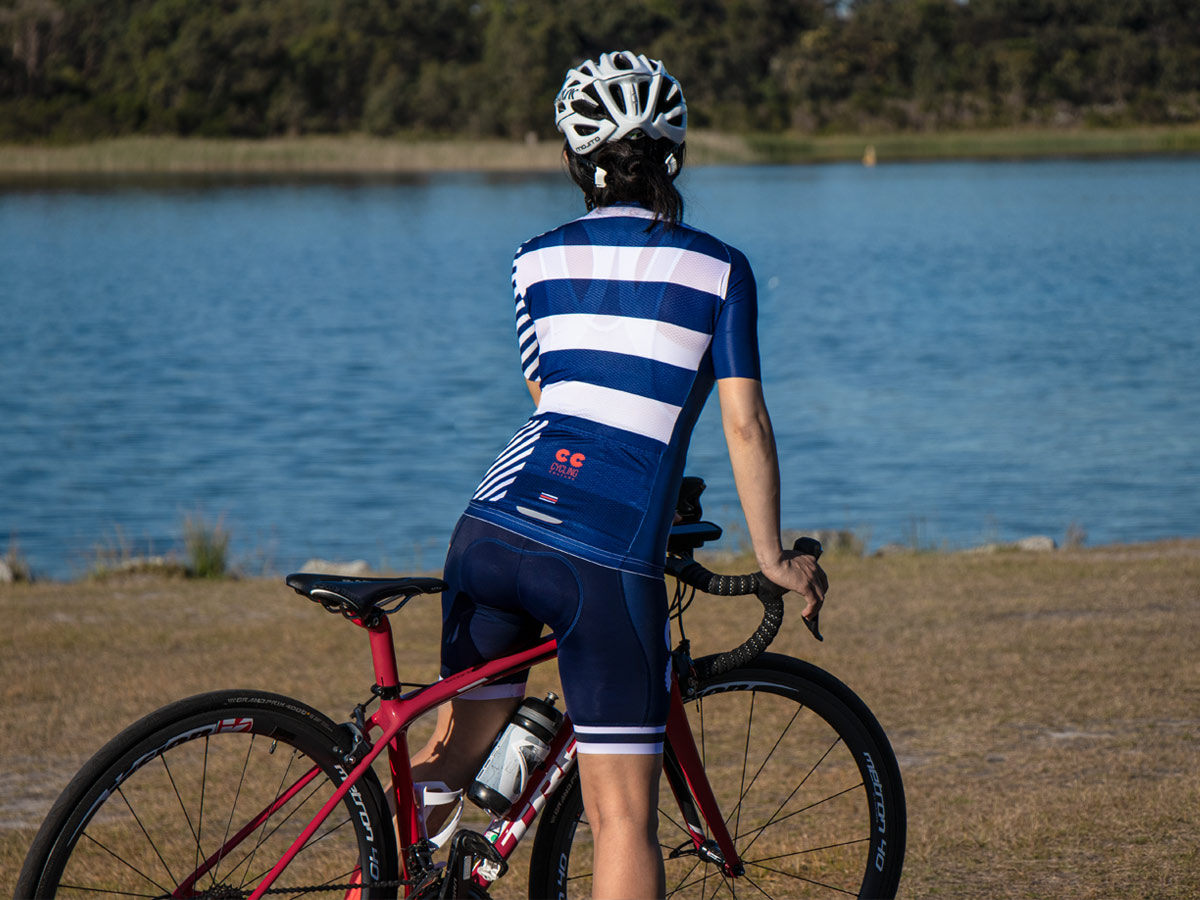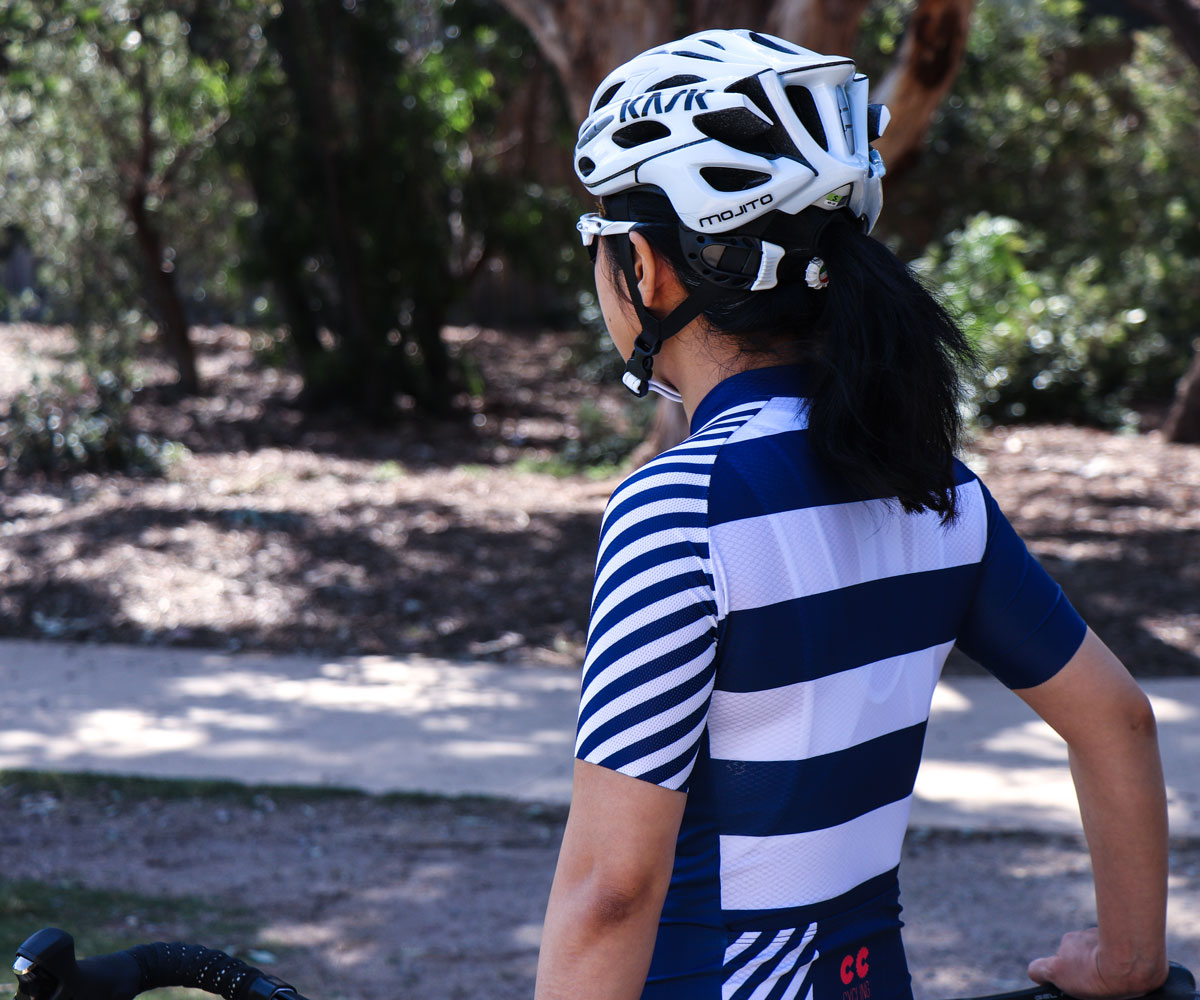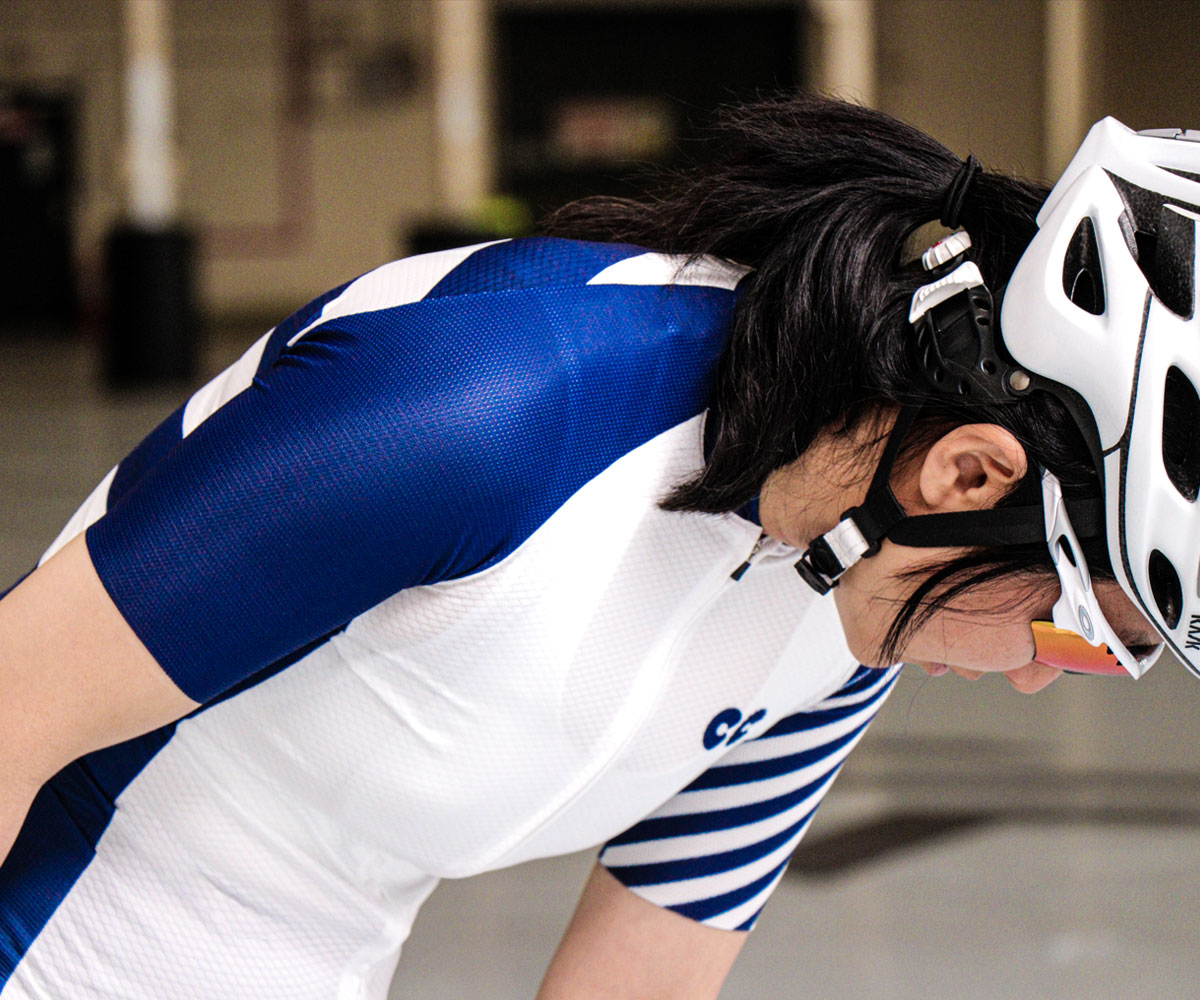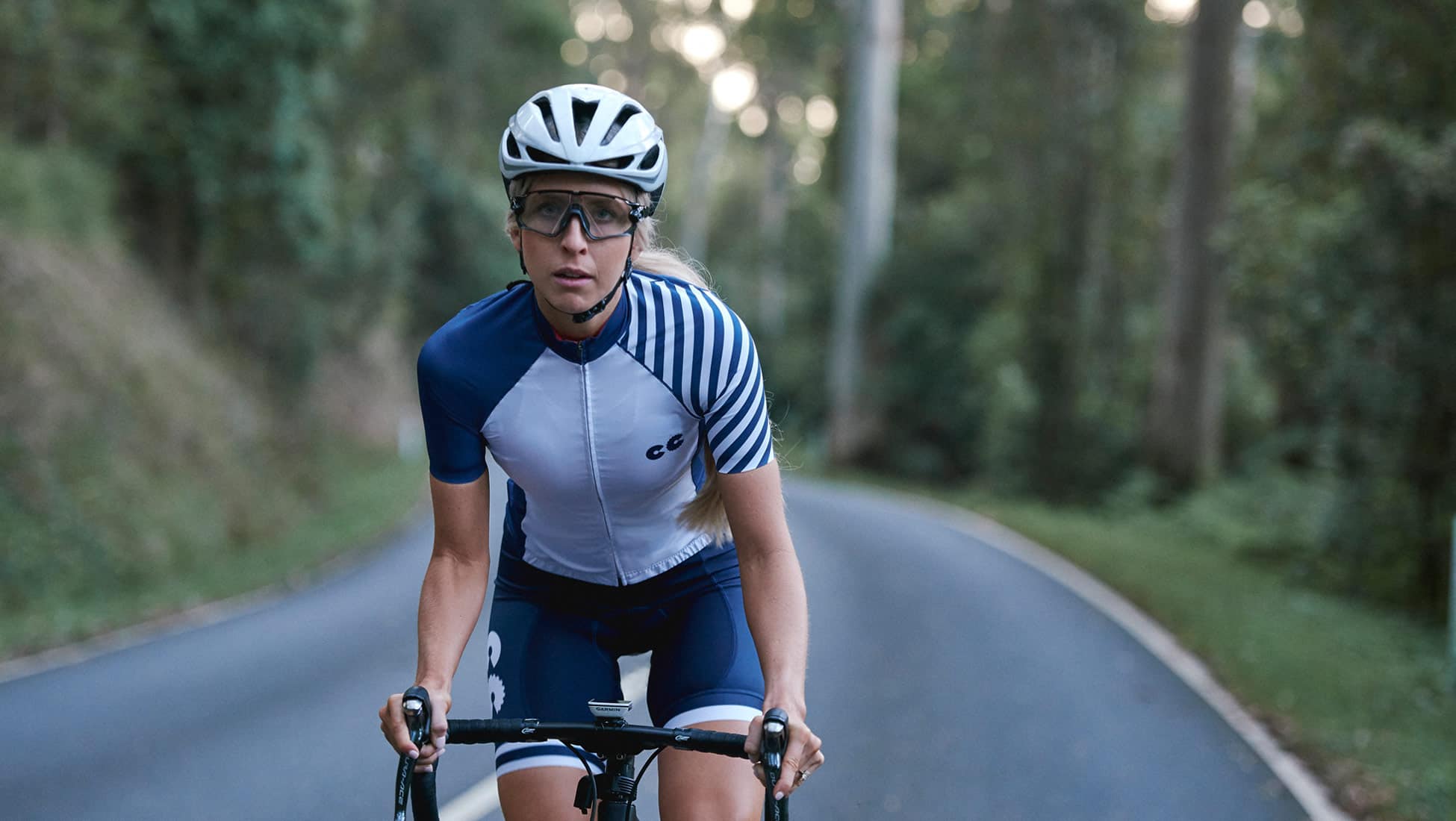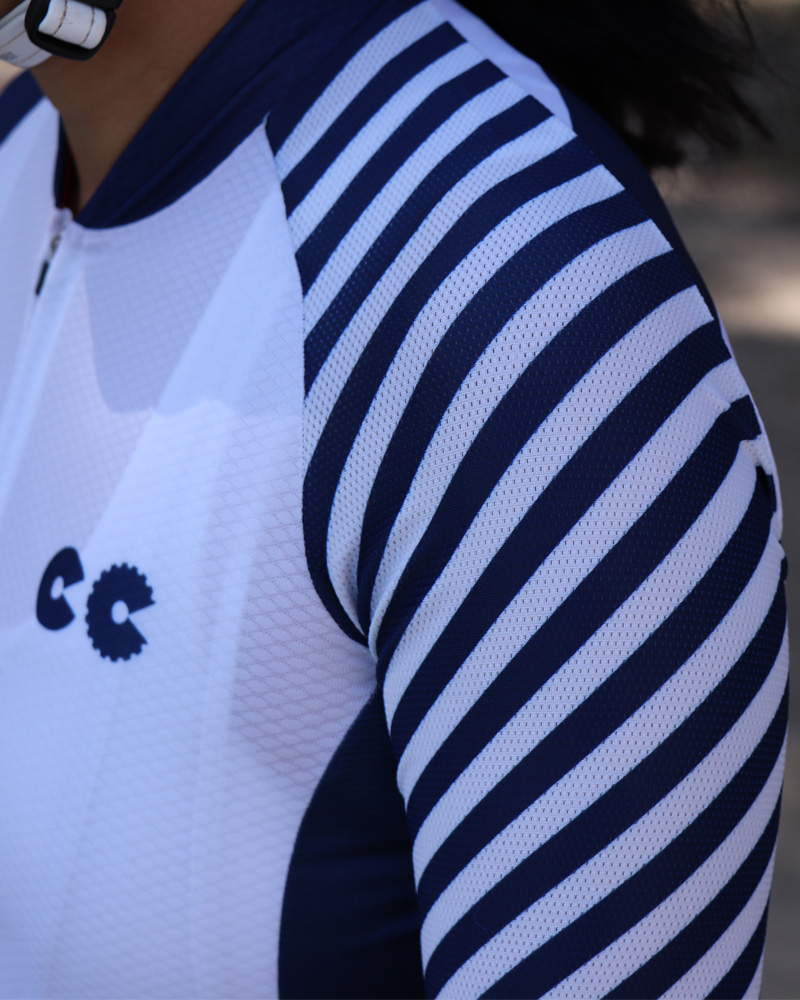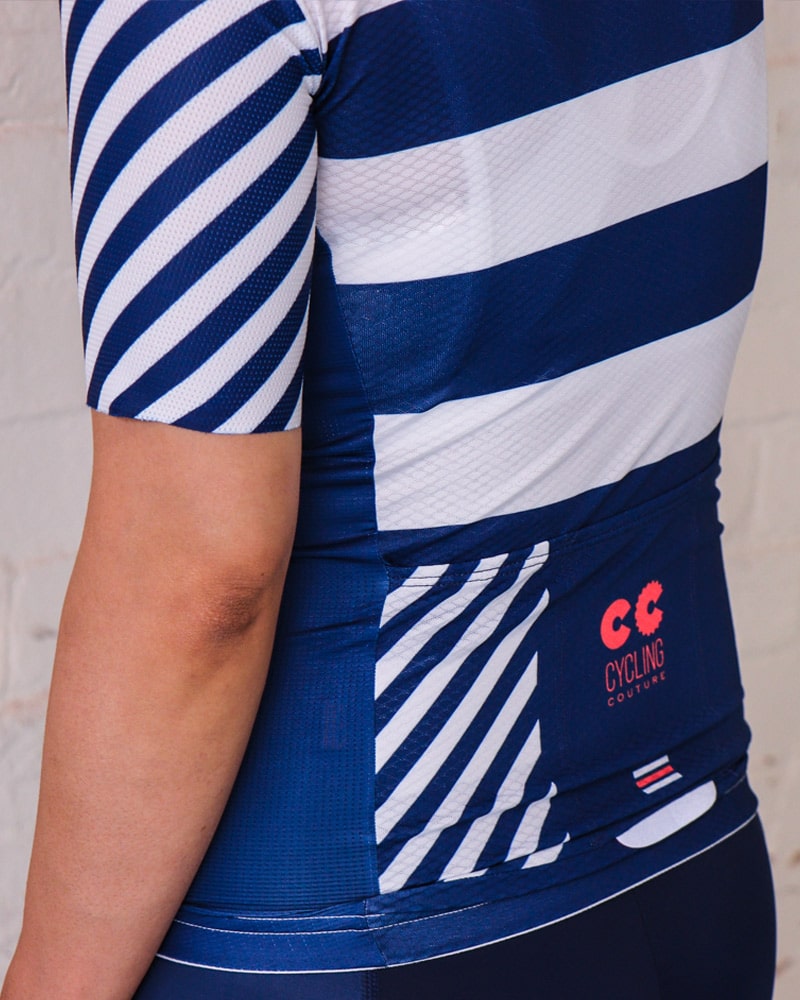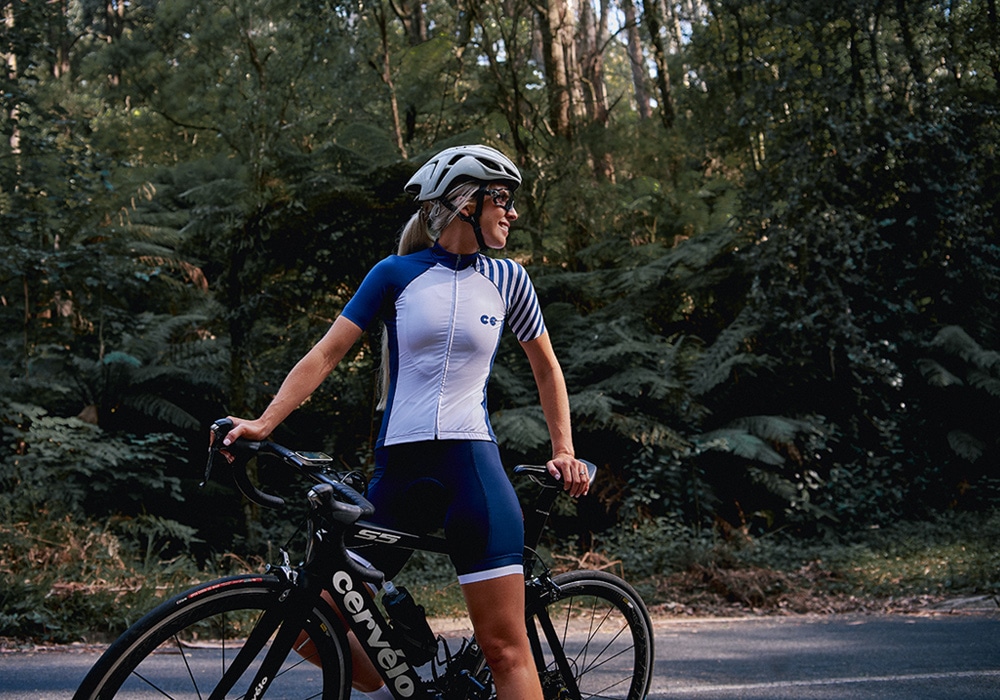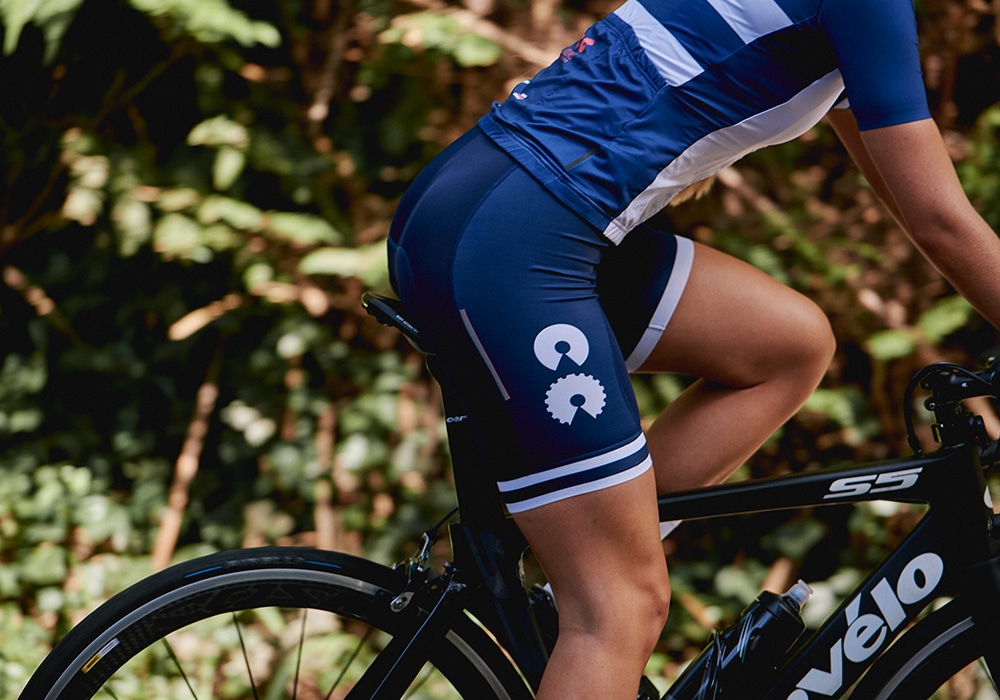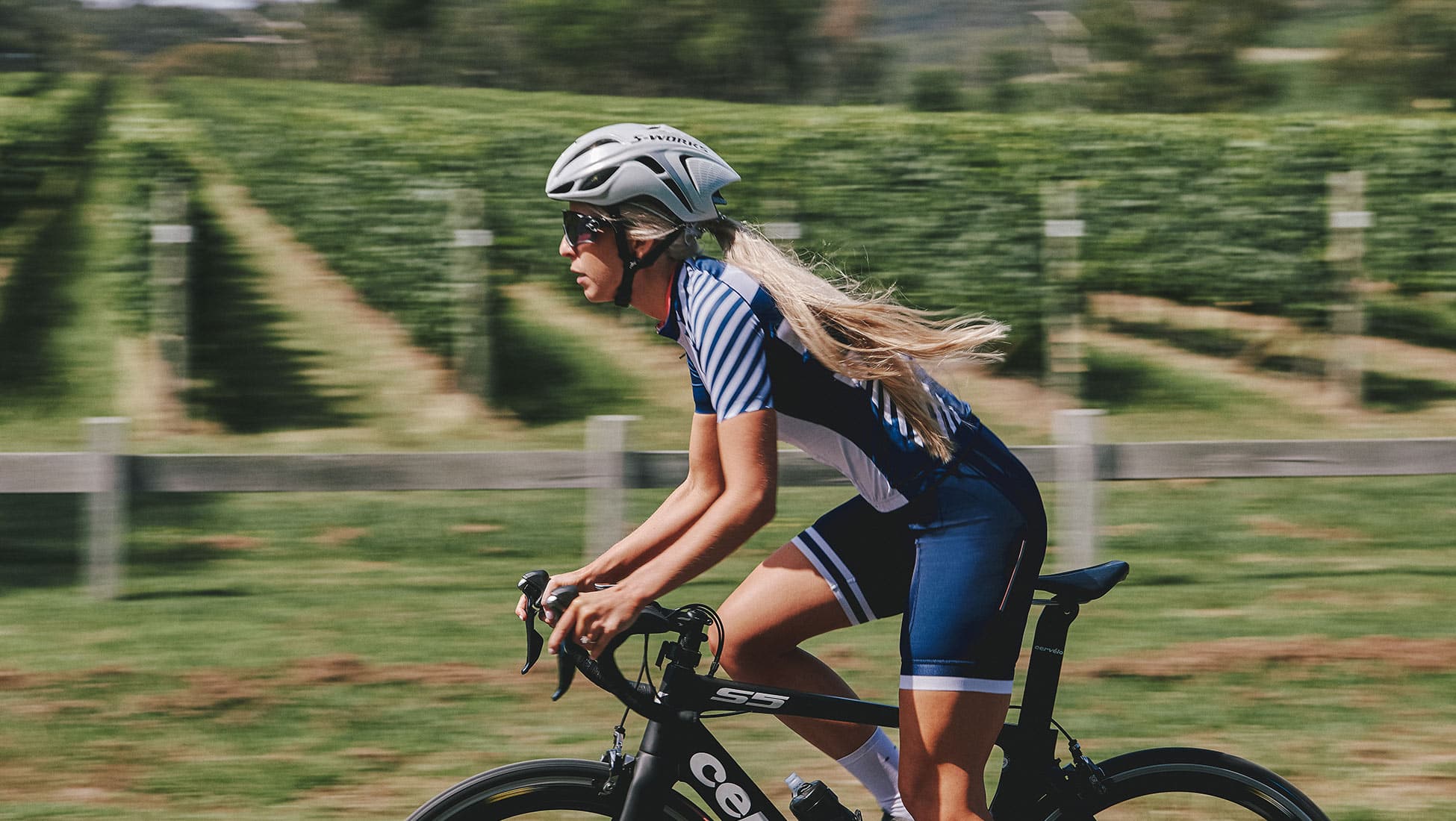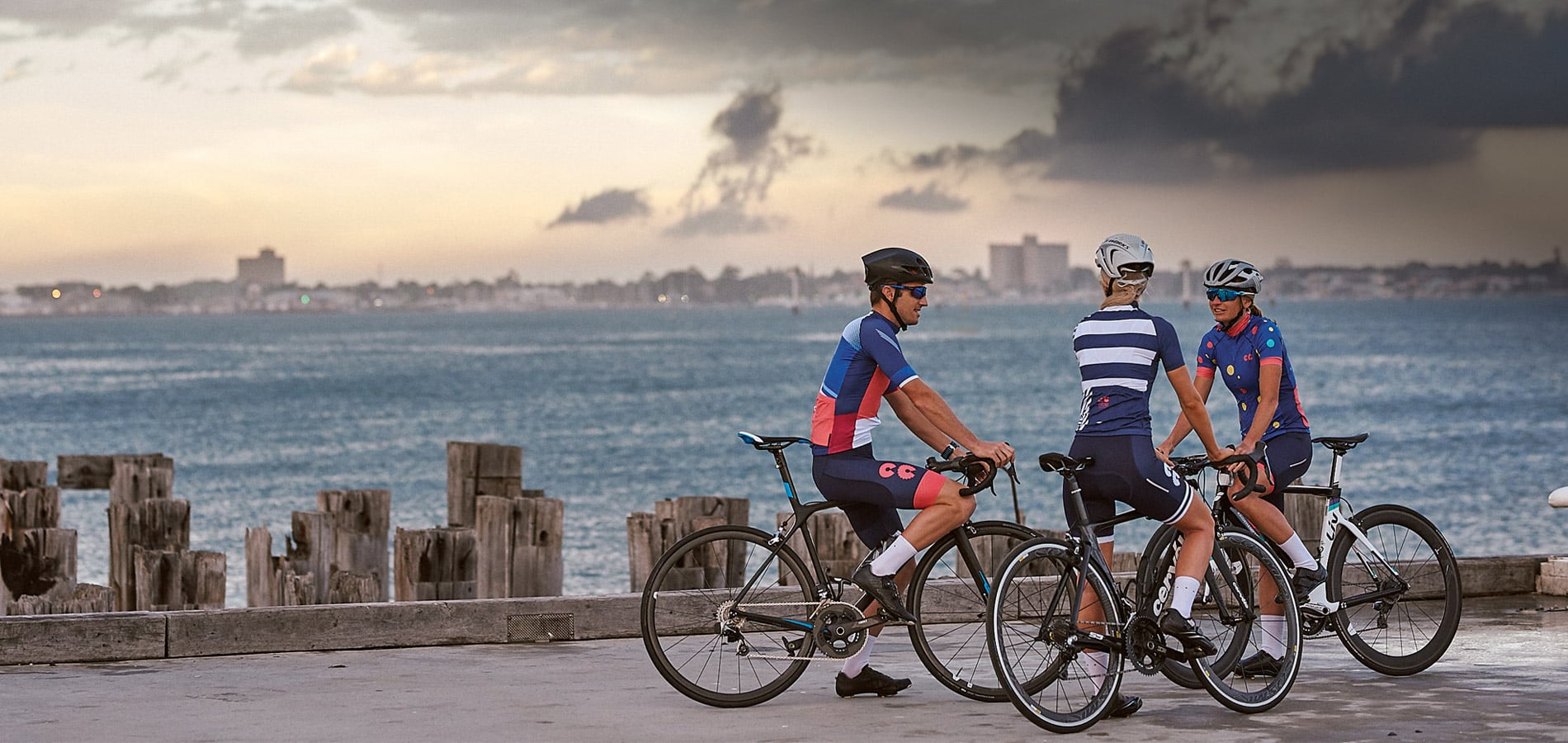 Description
All new improved Italian fabrics and cut. Now in Stock!!
The striking impact of the blue and white "Breton Stripe" make this a stand-out and highly desirable cycling kit. The Breton Stripes representing the victories of Napoleon and was made eternal by the French fashion style icon Coco Chanel and re-imagined by Cycling Couture.
With premium Italian fabrics, the Breton Stripes jersey (PRO Collection) features raw cut sleeves to ensure an effortless consistent contoured fit, whilst in the riding position, delivers ultimate comfort with performance, and guarantee to wow the most fastidious riders demanding the highest performance components.
Bibshorts, the movement is where the magic happens. Our Signature Women's bibshorts are constructed in an anatomic cut with 6 multi-panels and premium Italian performance fabrics to achieve maximum comfort and aerodynamic performance for both everyday and race day rides. It contours a rider's body like a second skin.
An exceptional bibshorts is not complete without its exceptional chamois. Our Signature Women specific chamois is exclusively designed and crafted with our partner Elastic Interface, providing ultimate comfort 7+ hr ride, packed with WOW features.
A modern cult classic, the Breton Stripes kit is a must-have in every rider's wardrobe!
We have a twin kit in the Men's Breton Stripe.
For further information on sizing and fit please see our Sizing Info Page
| Size | xxs-0 | xs-1 | s-2 | m-3 | l-4 | xl-5 |
| --- | --- | --- | --- | --- | --- | --- |
| Bust | <79cm | 80cm | 84cm | 90cm | 95cm | 99-102cm |
| Waist | <59cm | 63cm | 68cm | 73cm | 78cm | 83-87cm |
| Hipline | <90cm | 92cm | 96cm | 100cm | 105cm | 110-114cm |
| Inseam | <75cm | 76cm | 77cm | 78cm | 79cm | 80cm |
| Approx Height | <158cm | 158cm | 163cm | 167cm | 172cm | 178cm |
Jersey Features:
Women specific race cut with longer torso
French collar
Raw cut sleeves to prevent restricting blood flow
Four High performance fabrics ensure exceptional, breathability and quick drying
Silky fine yarns & fabric for maximum comfort and a contoured fit
Three large rear pockets for storage.
High wicking and anti-bacteria treated fabrics
SPF 50+
Premium Italian fabrics
Handmade in Italy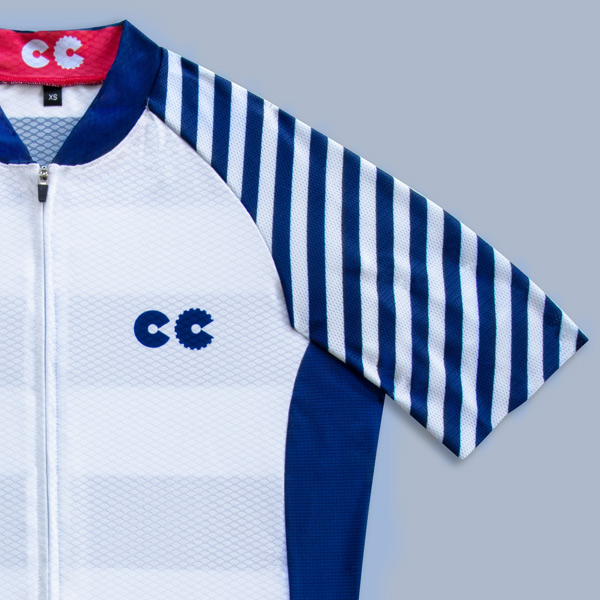 ---
Bib Features:
Highly contoured Women specific 3D anatomically cut
6 Multi panel bibshorts, deliver a high-performance fit
6 Highly specialised fabrics define the bibs
Highly advanced elastic compression fabrics over quads and gluts ensures freedom of movement while keeping muscles fresh via increased circulation.
High wear and abrasion resistance Italian (MITI) Kriptonite fabric in sit region ensures product longevity by protecting the chamois along the saddle's several high pressure contact points
3D Meshed (Spider fabric) back panels keep straps in place while wicking sweat when the temperature rises
Reflective detailing for max visibility
SPF 50+
Anti-bacteria treated high wicking fabrics
Reflective detailing for max visibility
Handmade in Italy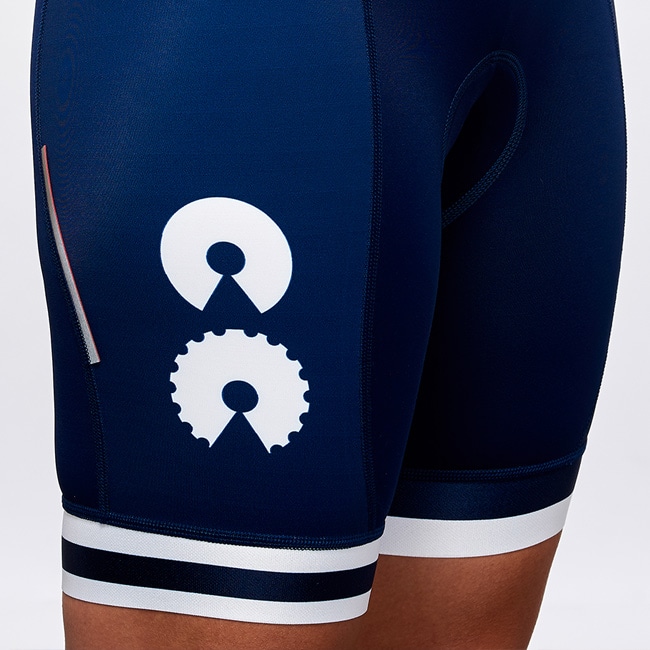 ---
Chamois Features:
Signature Chamois exclusively crafted by Elastic Interface Support 7+ hr ride.
The essential hi-tech propriety intellectual property that is built into the chamois, is the ability to move with the ride whilst covering the contact points.
Our Signature women's chamois offers ultra-high-density foams and pads insert carefully placed in the special "pelvic track", a raised surface strategically located that "guides" and allows the natural rotation of the pelvic bones to find extra support and comfort on the saddle.
High performance outer fabric provides greater breathability and reduced "Points of contact" with the skin, that significantly reduces chafing and irritations.
Two-way-stretch pads offers 3 multi-density foams to guarantee maximum protection and freedom of movement while in the ride position.
Anti-bacterial treatment