Mens Size Chart: Ultra Jersey & Ultra Bibs
For further information on sizing see our Sizing System Page
| Size | xxs-0 | xs-1 | s-2 | m-3 | l-4 | xl-5 |
| --- | --- | --- | --- | --- | --- | --- |
| Bust | 84cm | 88cm | 92cm | 96cm | 100cm | 105cm |
| Waist | 72cm | 76cm | 80cm | 84cm | 88cm | 94cm |
| Hipline | 86cm | 90cm | 94cm | 98cm | 102cm | 108cm |
| Inseam | 79cm | 80cm | 81cm | 82cm | 83cm | 85cm |
| Approx Height | <160cm | 165cm | 170cm | 176cm | 182cm | 186cm |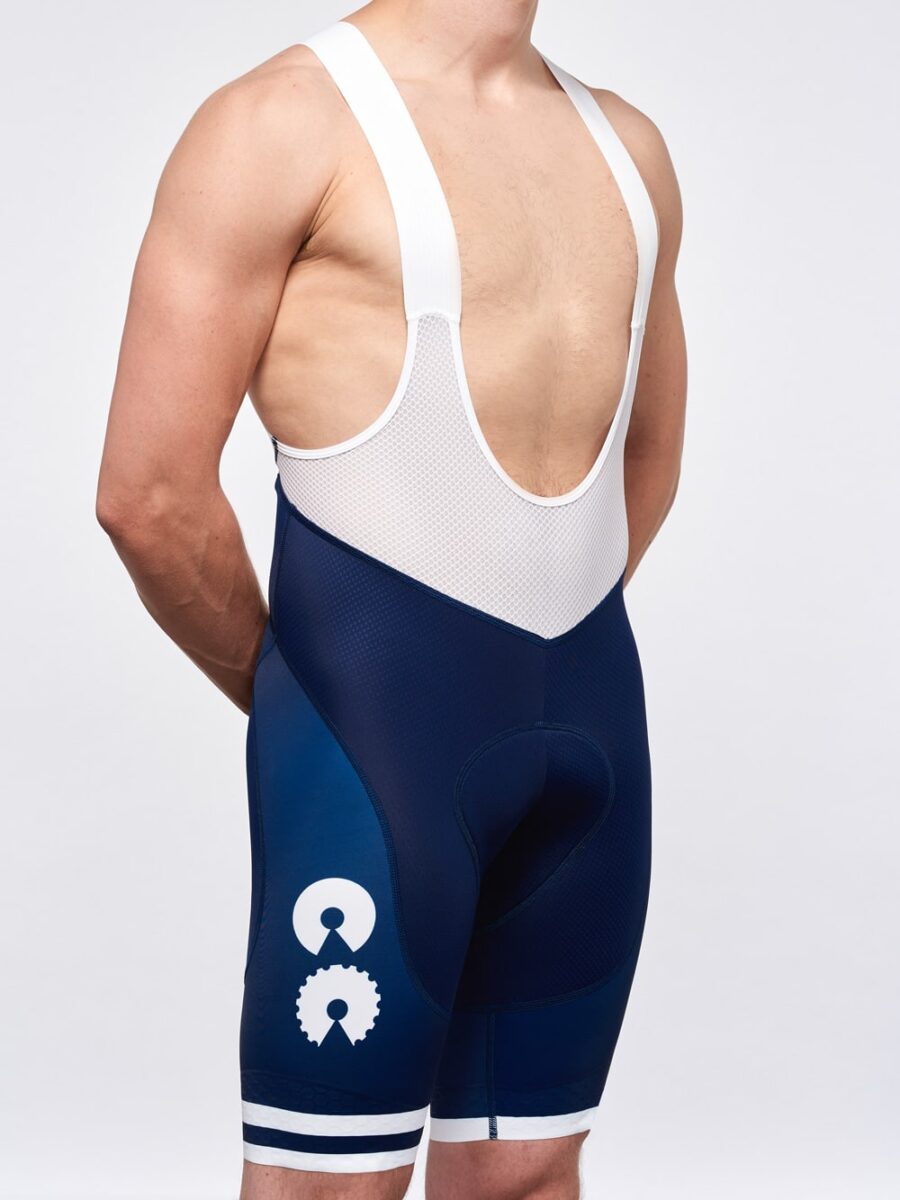 Cycling Bibs: Breton Stripe Mens (Ultra)
$239.00
Gallery
Description
Shipping & Exchanges
Key Features
Reviews (0)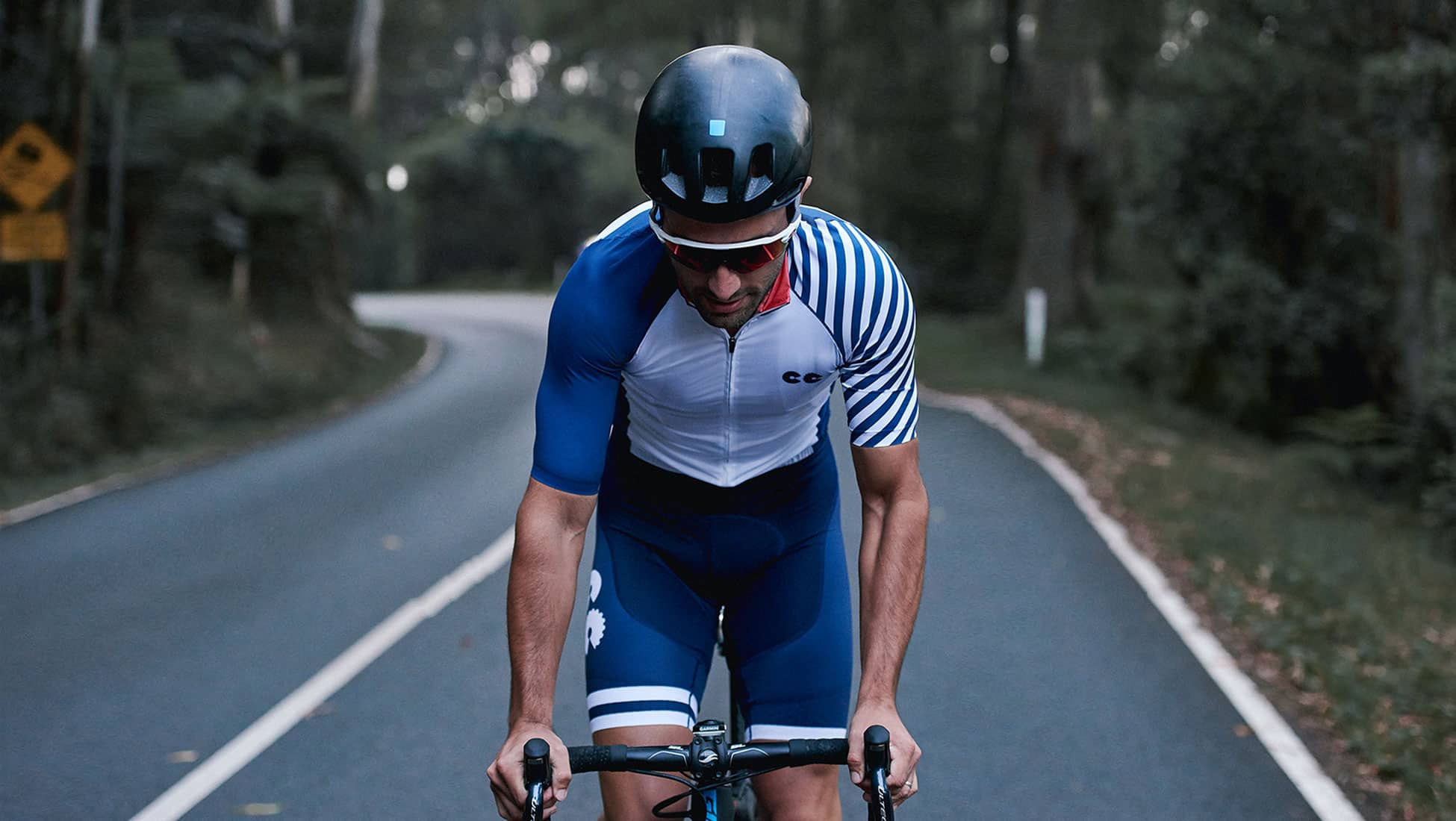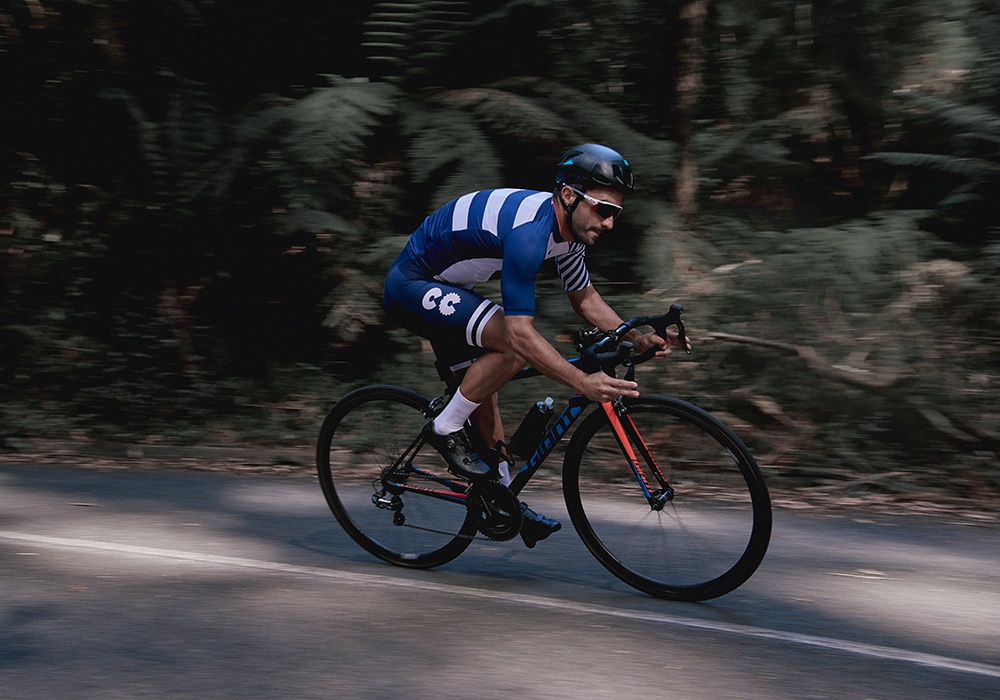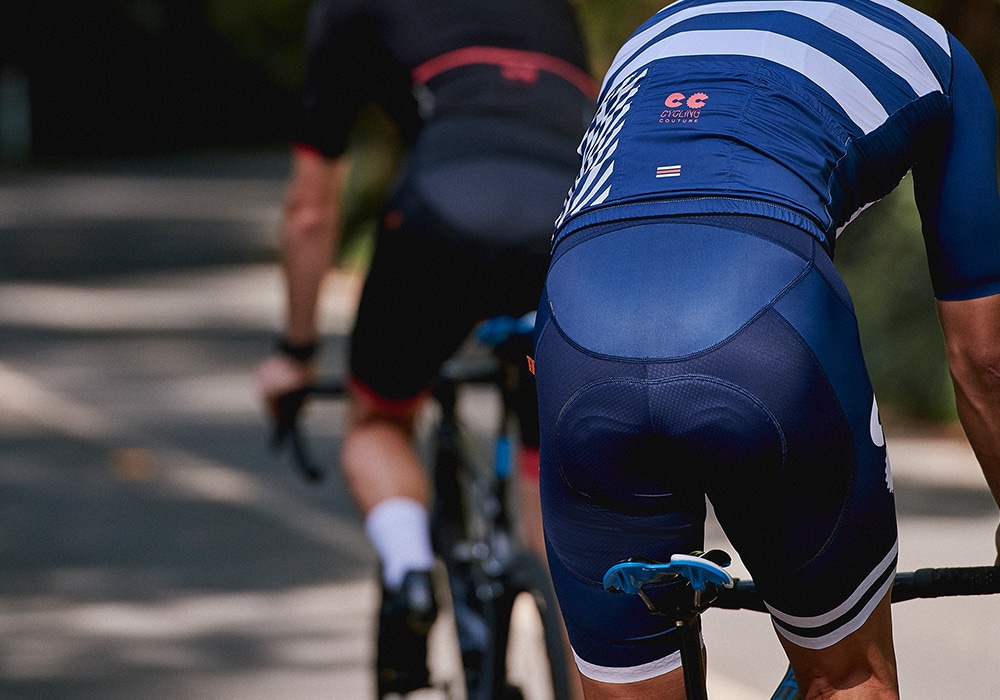 Description
Earn your victory stripes. Cycling Couture's Breton Stripe has been inspired by the famous French briton stripe which  originally represented the victories of Napoleon, and made eternal by the French fashion style icon Coco Chanel. This is the piece that promises timeless style and performance in one and a foundation piece defying trends, age and gender.
The heart of our Signature cycling men's bibshorts combines the most advanced performance materials available, with highly contoured construction and performance fit, to ensure the ultimate highly technical cycling bibshorts. Packed with features, these race ready bibshorts are the most efficient, aerodynamic high performance you will ever own.
An exceptional bibshorts are not complete without its exceptional chamois. Our signature chamois is exclusively designed and created with our partner Elastic Interface, providing ultimate comfort 7+ hr ride.
With Bibs, the movement is where the magic happens. Our design philosophy is to strive for the Maximum comfort for everyday use AND maximum technology for race-day performance, whilst being impactfully styled. Our Signature bibshorts are constructed in an anatomic cut with 10 multi-panels and premium Italian performance fabrics to achieve maximum comfort and aerodynamic performance. Detailing true four needle flatlock stitching throughout, featuring seamless cuffs, with silicone grippers on the inside. It moulds the rider's body like a second skin.
By applying impactful designs, such as "the Breton Stripe", completes the awesome look and feel, especially when paired with the matching jersey.
Ahoy there : A little about the "Breton", Many thanks to Coco Chanel. The striped blue and white was originally adopted in 1858 as the French naval sailor's uniform. At the time, all the French navy hailed from Brittany, so the shirt was coined the "Breton" shirt and displayed 21 stripes (one for each of Napoleon's victories against the British). In 1917, Coco Chanel was inspired by the sailor's clothing and used it in her nautical fashion line. Her Breton top as a stark contrast to the more "boring designs" of the time. By the 1930s, the Breton stripe had been elevated to "haute couture" status, and has endured ever since. Today, stripes have earned their "stripe" as a wardrobe 'must-have': they are considered a foundation piece defying trends, age brackets and sexes.
These mens bibshorts are designed to be worn with the Breton Stripe Jersey or the Aurora Jersey.
Bib Features:
Highly contoured 3D anatomically race ready cut
High performance four-needle flatlock stitching is adopted throughout to ensures comfort with the least chaffing, and a clean flat aero look.
10 multi panel bibshort, delivers a high performance fit
6 highly specialised fabrics
Highly advanced elastic compression fabrics over quads and gluts ensures freedom of movement while keeping muscles fresh via increased circulation.
High wear and abrasion resistance Italian (MITI) Kriptonite fabric in sit region ensures product longevity by protecting the chamois along the saddle's several high pressure contact points
Dual density bib straps stretch where needed but keep the bibs in place where movement isn't necessary
3D Meshed (Spider fabric) back panels keep straps in place while wicking sweat when the temperature rises
Seamless leg grippers ensure there is no circulation restrictions, whilst keeping legging from pulling up whilst in motion.
Anti-bacteria treated high wicking fabrics
Reflective detailing for max visibility
Premium Italian fabrics
SPF 50+
Handmade in Italy
The essential hi-tech priority propriety intellectual property that is built into the chamois, is the ability to move with the ride whilst covering the contact points.
Our signature "half-moon" pad has special perforations inserts for exceptional breathability.
EIT X-FIFTY fabric to provide greater breathability and reduced "Points of contact" with the skin (REPOC), that significantly reduces chafing and irritations.
Two-way-stretch pads offers multi-density foams to guarantee maximum protection and freedom of movement while in the ride position.
The two half-moon components of the chamois have been joined together with ultrasonic technology, guaranteeing a smooth surface in contact with the skin.
Anti bacterial treatment