Queen of the Mountain Cycling Bundle (Pro)
Queen of the Mountain Cycling Bundle (Pro)
$439.00
Chase that Hors Catégorie climb and channel your inner Queen! Both a real fashion statement and symbol of cycling legends. A dedicated Women specific cut, celebrates female forms, hugs all the right places. A real solution to a stylish painless ride.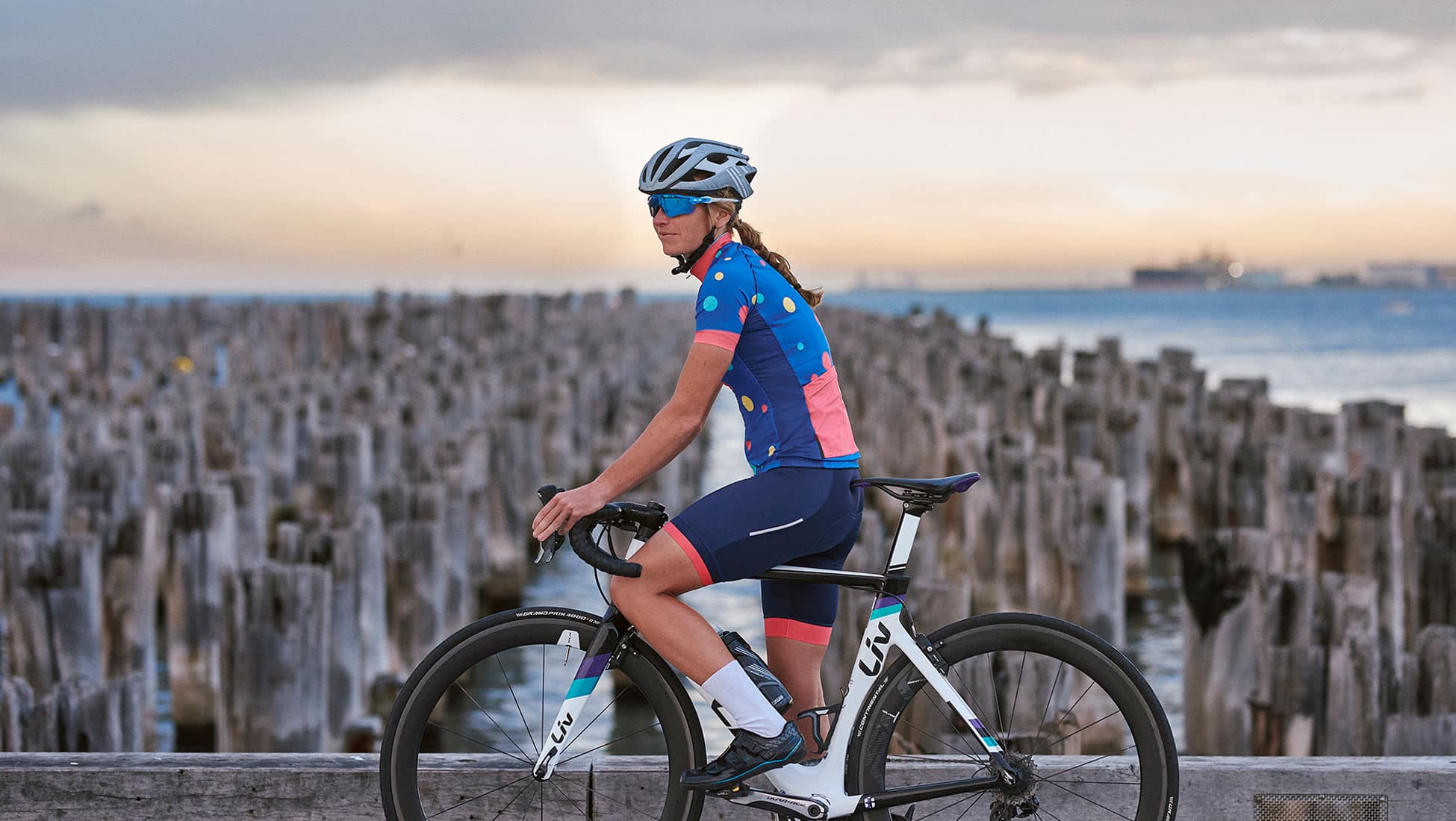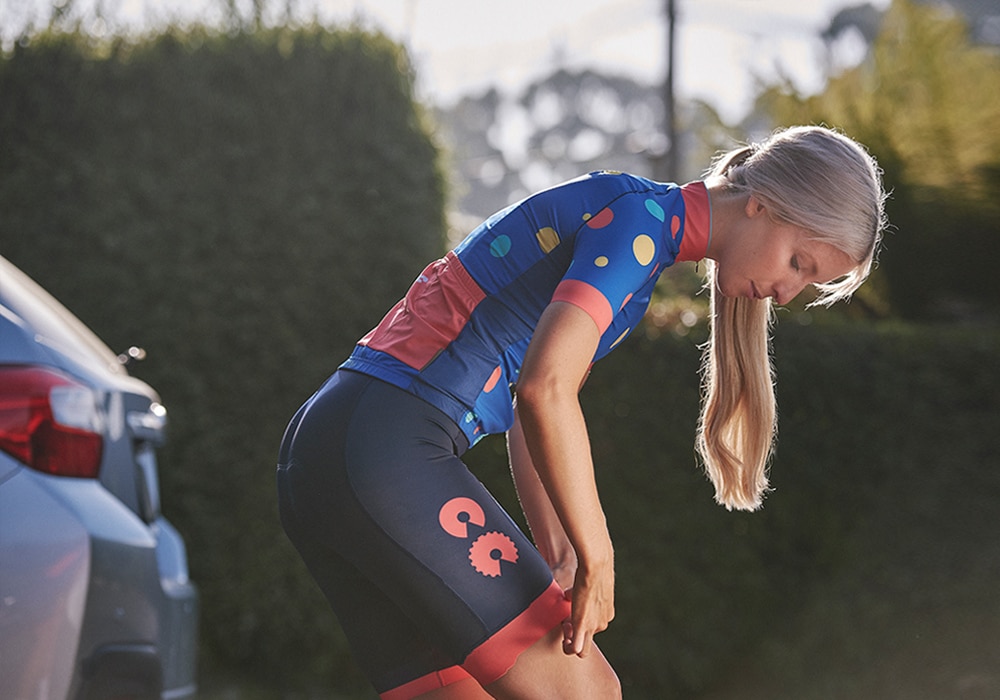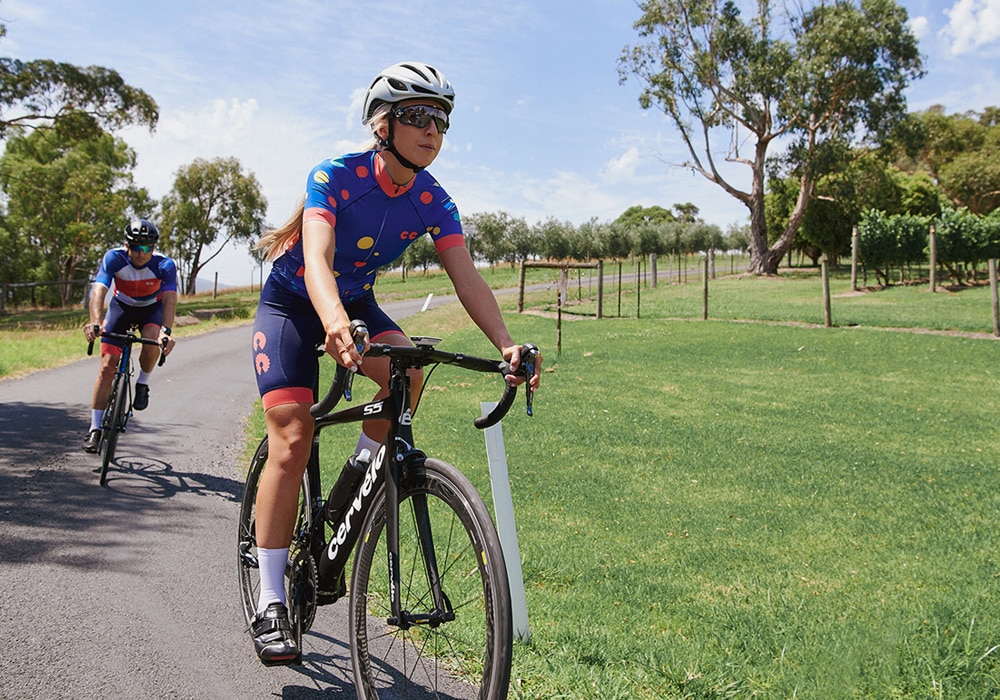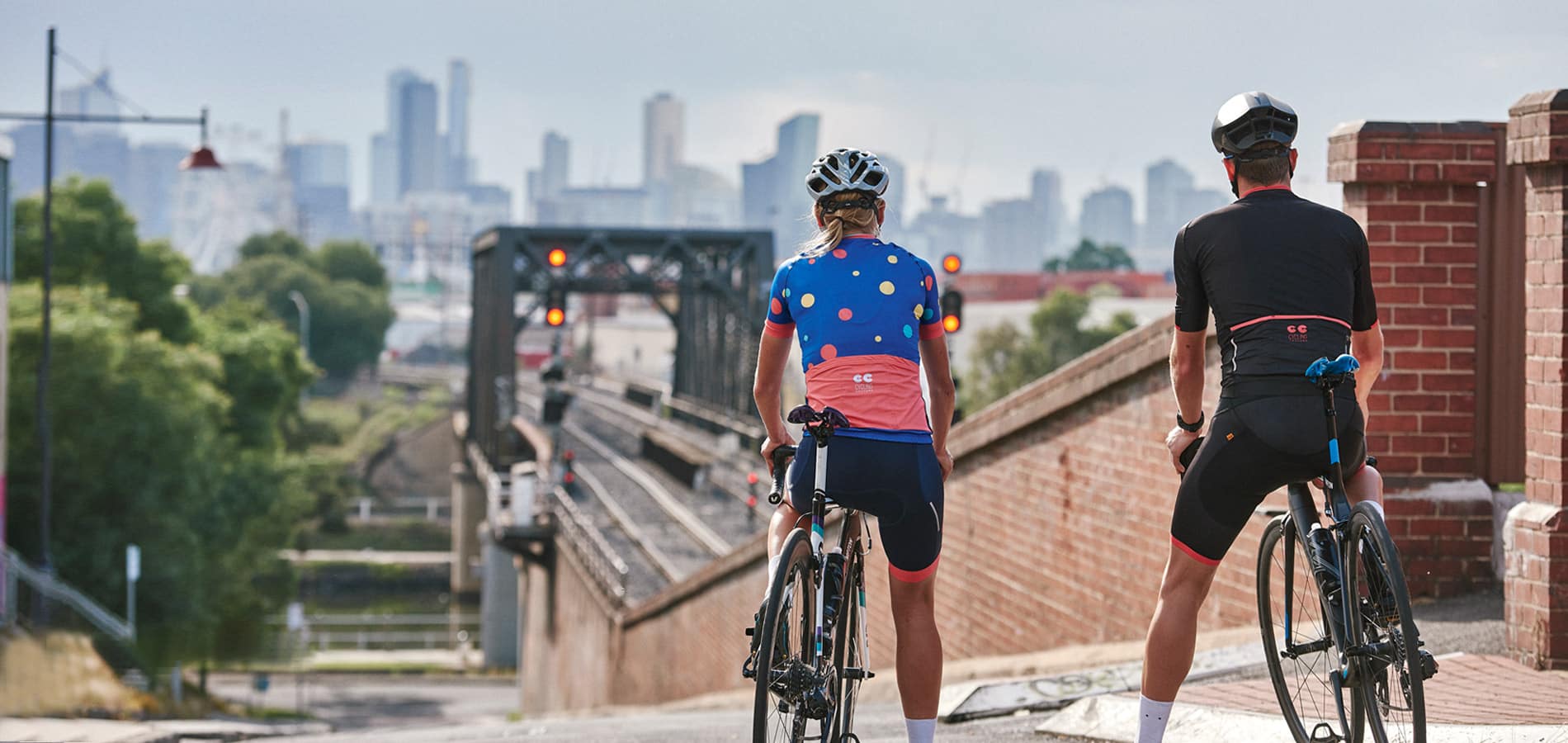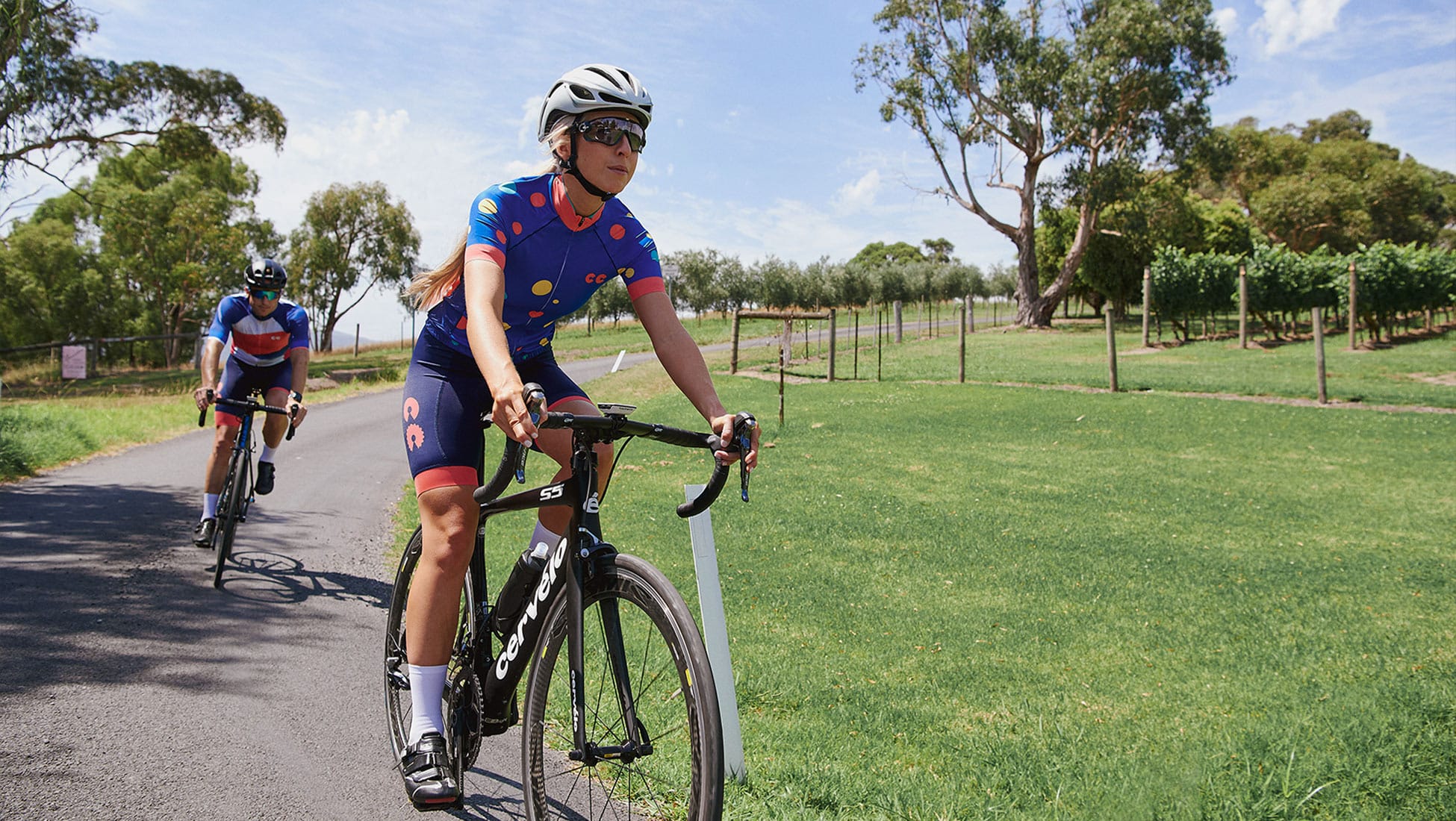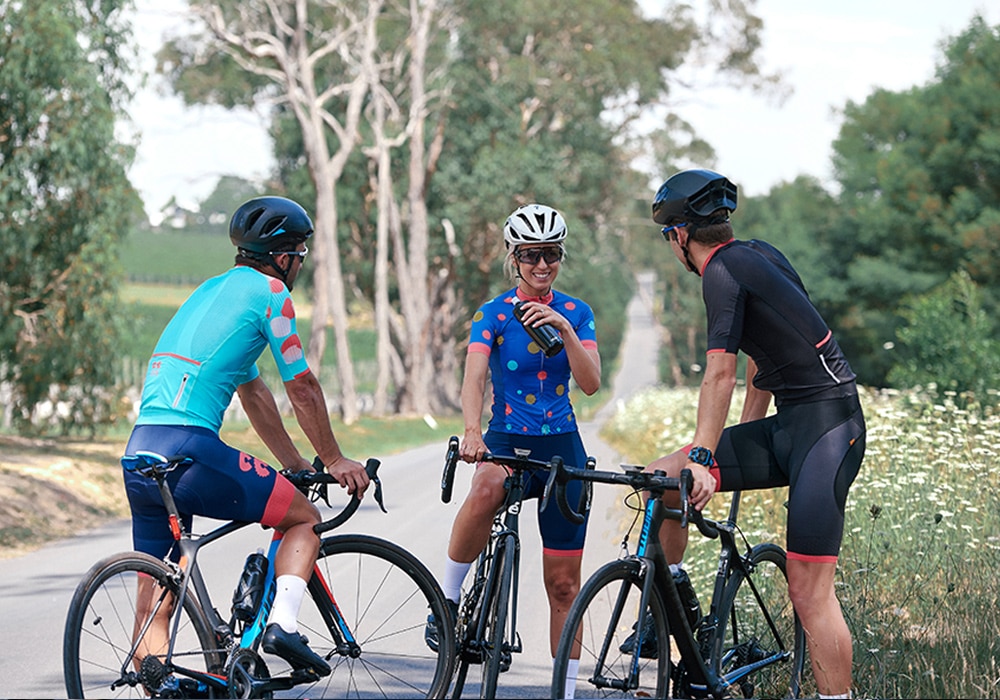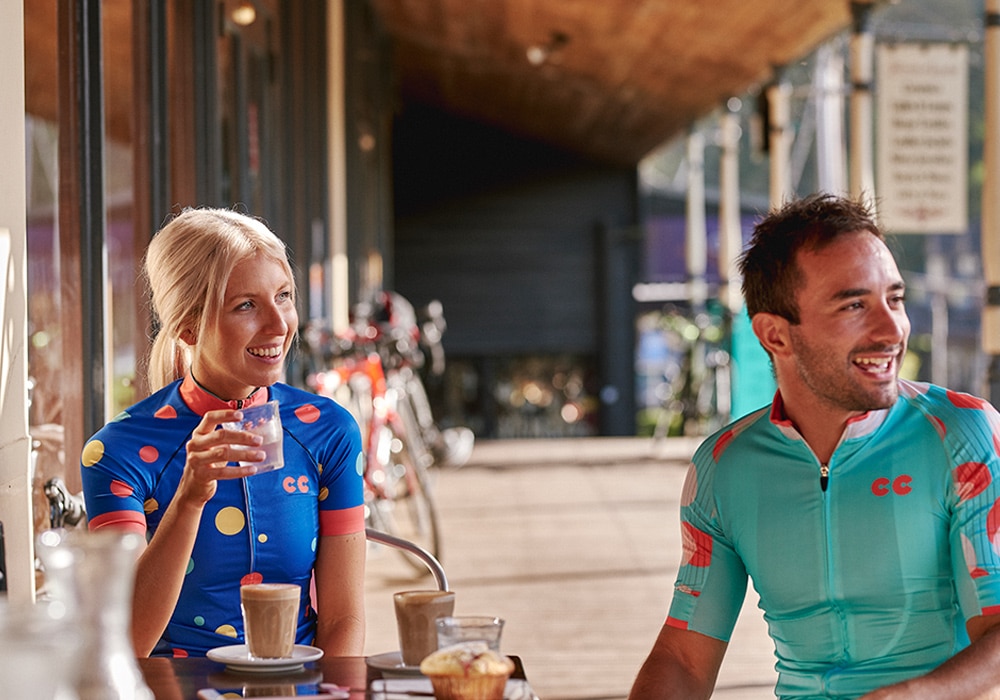 Description
Engineered from premium Italian fabrics, our Pro Jersey provides a perfectly tailored fit for female anatomy. Our PRO Jersey fabrics have been chosen to confer aerodynamic advantages and to ensure above all else an exceptional fit. The highly elastic fabrics allow for the extreme freedom of movement with a feather light touch, whilst maximising wicking ability. Utilising highly breathable micro-perforated fabrics on the side panels, to achieve exceptional moisture absorption and quick-drying properties.
Features laser cut sleeves with seamless grippers ensure a snug consistent fit, retaining the overall jersey shape contour whilst in the riding position.
Our Signature bib shorts are constructed with a 6 panel in an anatomic cut focus on comfort, using 250gram premium Italian lycra to achieve maximum comfort and aerodynamic performance for both everyday and race day rides. These lightweight bibshorts are cut for comfort in ride position. Its the most efficient, aerodynamic, all-in-one, high performance bibs you will ever own.
The heart of our Signature bibshorts is our lightweight premium long distance chamois exclusively designed and crafted with our partner Elastic Interface, with a laser focus on performance & comfort for female anatomy. Our Women specific chamois supports 7+hour ride, combines different foams and 3 densities deliver superior support in the key pressure zones.
| Size | xxs-0 | xs-1 | s-2 | m-3 | l-4 | xl-5 |
| --- | --- | --- | --- | --- | --- | --- |
| Bust | <84cm | 85-86cm | 86-90cm | 90-94cm | 94-97cm | 98-105cm |
| Waist | <60cm | 60-65cm | 65-70cm | 72-75cm | 75-80cm | 80-88cm |
| Hipline | <85cm | 86-90cm | 90-94cm | 94-98cm | 99-103cm | 103-108cm |
| Inseam | <74cm | 75cm | 76cm | 77cm | 78cm | 80cm |
| Approx Height | <158cm | 158cm | 163cm | 167cm | 172cm | 178cm |
Jersey Features:
Women's specific Race cut
3 high performance Italian fabric to ensure a cool, breathable and quick drying nature
High wicking and anti-bacteria treated fabrics
Distinct silky soft fabric for maximum comfort
Inner pocket clip for keeping keys safe
Reinforced headphone hole
Handmade in Europe
Reflector
SPF 50+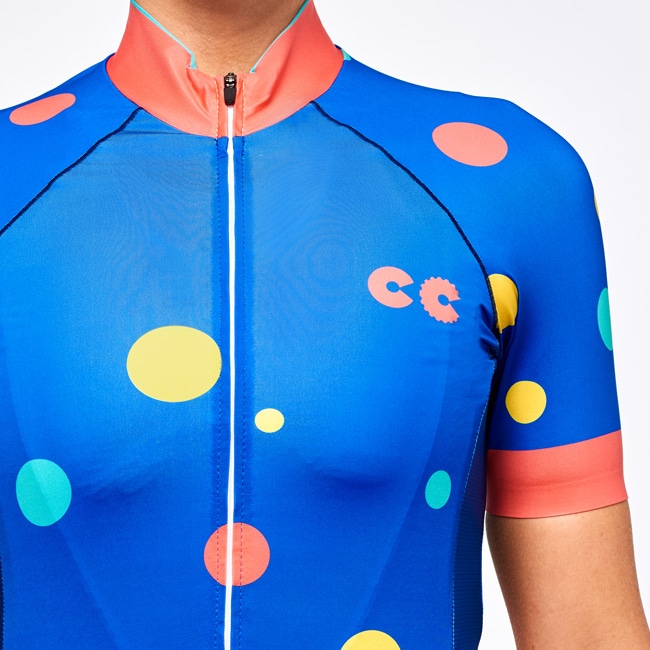 ---
Bib Features:
Women specific race cut
3 high performance Italian fabric to ensure a cool, breathable and quick drying nature
High wicking and anti-bacteria treated fabrics
Distinct silky soft fabric for maximum comfort li>
Inner pocket clip for keeping keys safe
Reinforced headphone hole
Handmade in Europe
Reflector
SPF 50+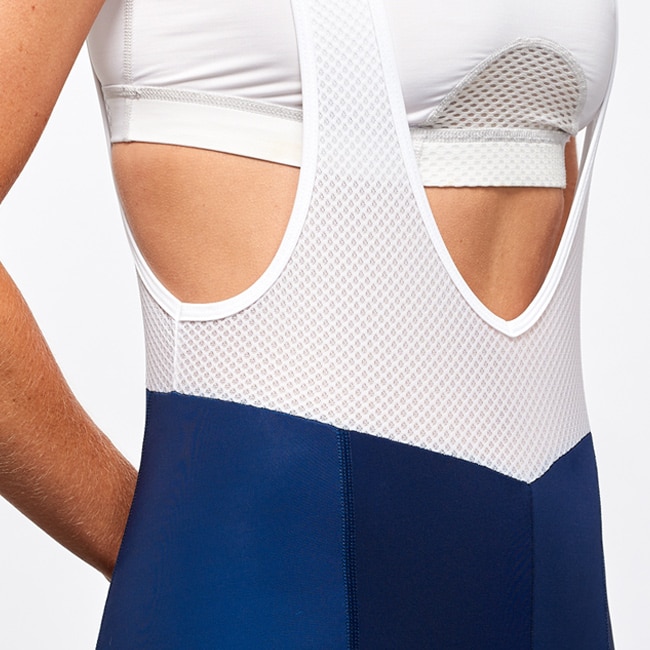 ---
Chamois Features:
Women's specific Chamois exclusively crafted by Elastic Interface Support 7+ hr ride.
Ultra high density foams and pads insert carefully placed in the special "pelvic track", a raised surface strategically located that "guides" and allows the natural rotation of the pelvic bones to find extra support and comfort on the saddle.
High performance outer fabric provides greater breathability and reduced "Points of contact" with the skin, that significantly reduces chafing and irritations.
Two-way-stretch pads offers 3 multi-density foams to guarantee maximum protection and freedom of movement while in the ride position.
Anti-bacterial treatment