Breton Stripe Womens Cycling Jersey PRO2
$190.00
All new improved Jersey cut and Italian fabrics for overall better performance and contoured fit, based on our original Breton Stripes Jersey Pro1.
These highly technical Italian fabrics are more forgiving and allow more stretch than our previous model. Multiple micro perforated breathable fabrics for sleeves and side panels, with a longer torso and French collar. Signature silky soft yarns for a barely there feel.
Earn your victory stripes with this Breton Stripes Cycling Kit. A dedicated Women specific cut. Inspired by French fashion style icon Coco Chanel, the Breton Stripes originally represented the victories of Napoleon and then made eternal by Coco Chanel and reimagined by Cycling Couture.
The allure of this Breton Stripes kit lies in its versatility. This is the piece that promises timeless style and performance in one and a foundation piece defying trends, age and gender. With a Signature asymmetrical design, you look unique from every angle.
High wicking mesh side and under arm panels ensure breathability on this exquisite cycling jersey. Both jersey and bibshorts are constructed with multiple fabrics, specifically chosen for aerodynamic advantages, anatomic fit, and to ensure above all else an exceptional contoured fit. The Breton Stripes jersey features raw cut sleeves ensure an effortless fit without restricting blood flow.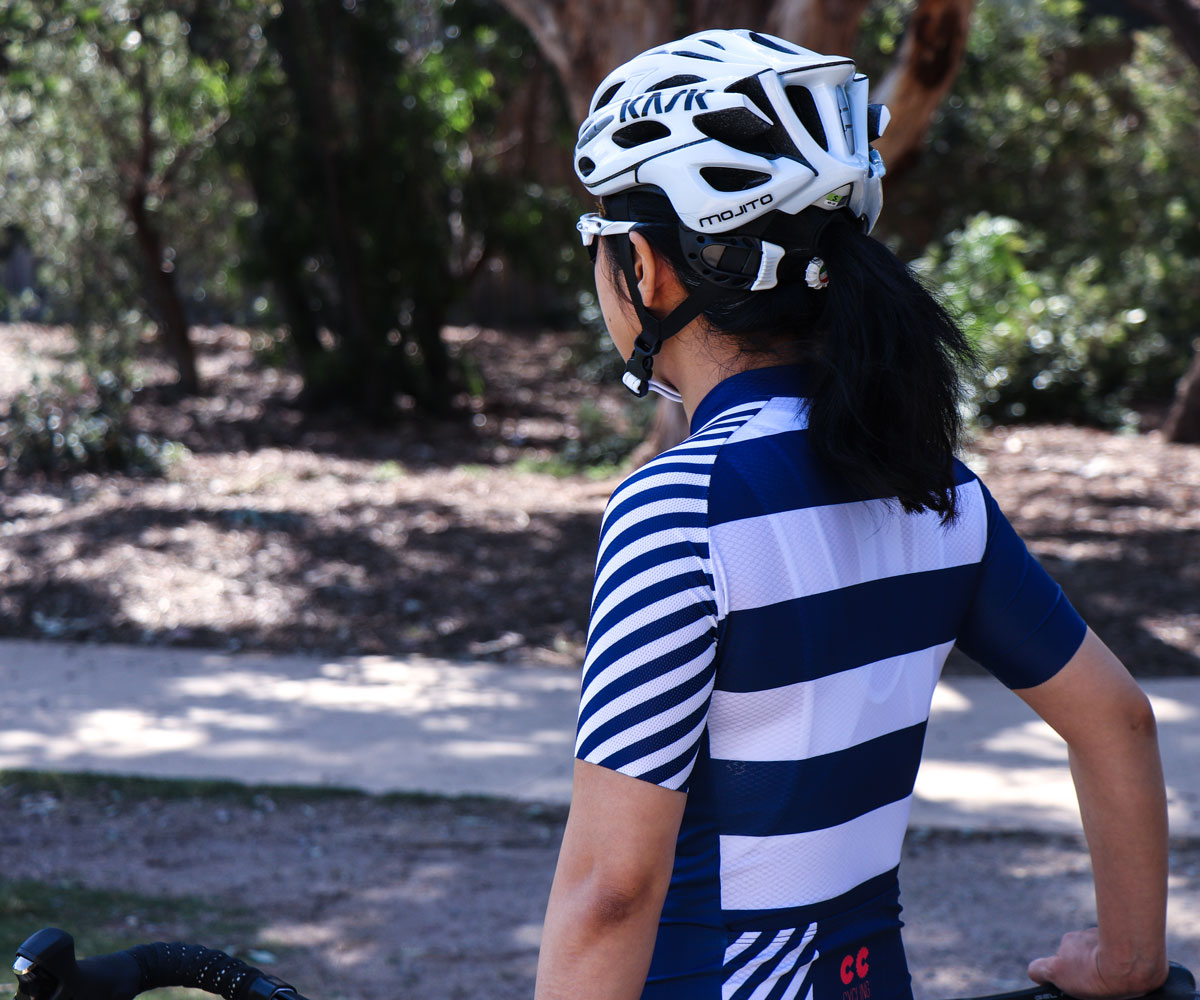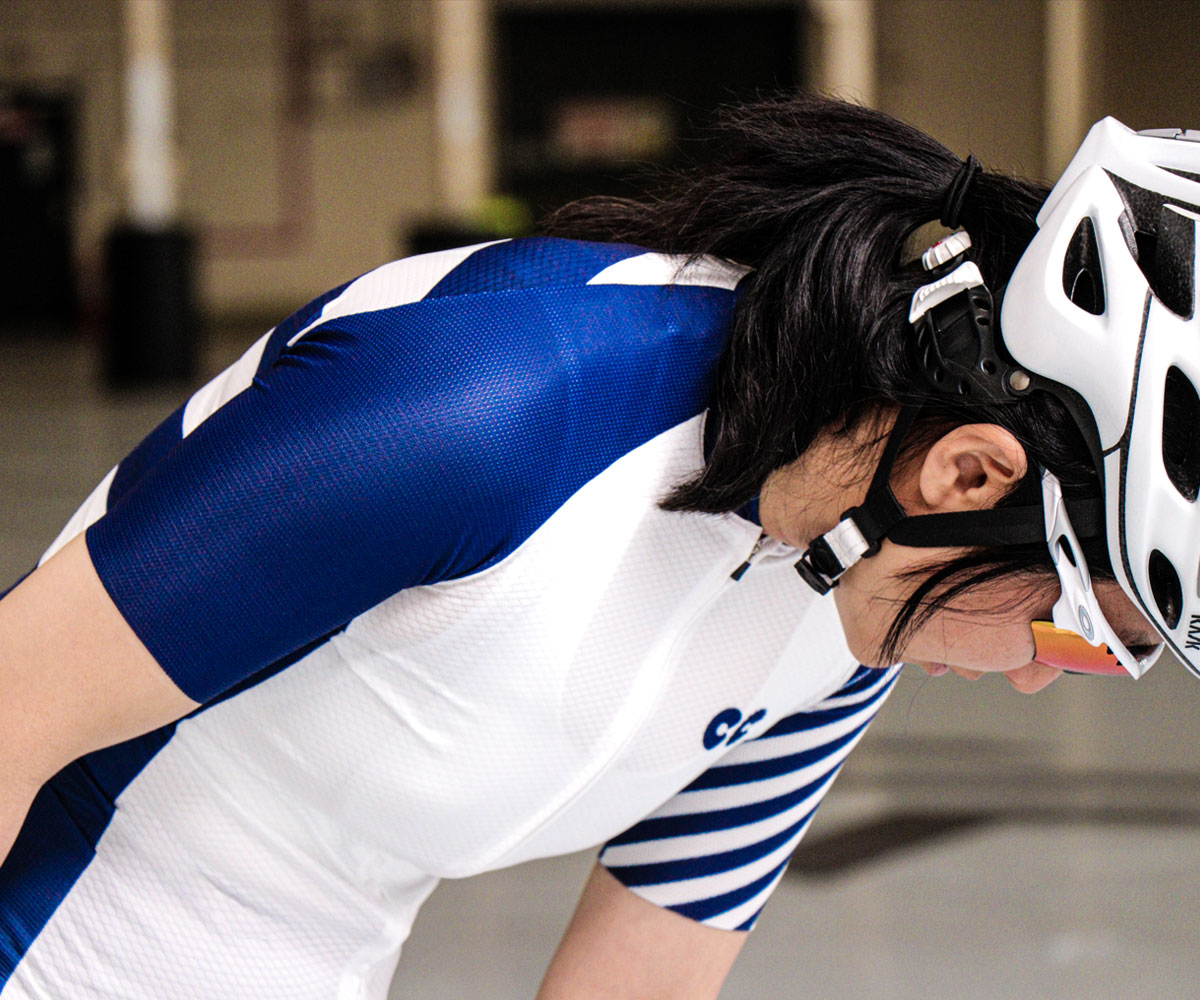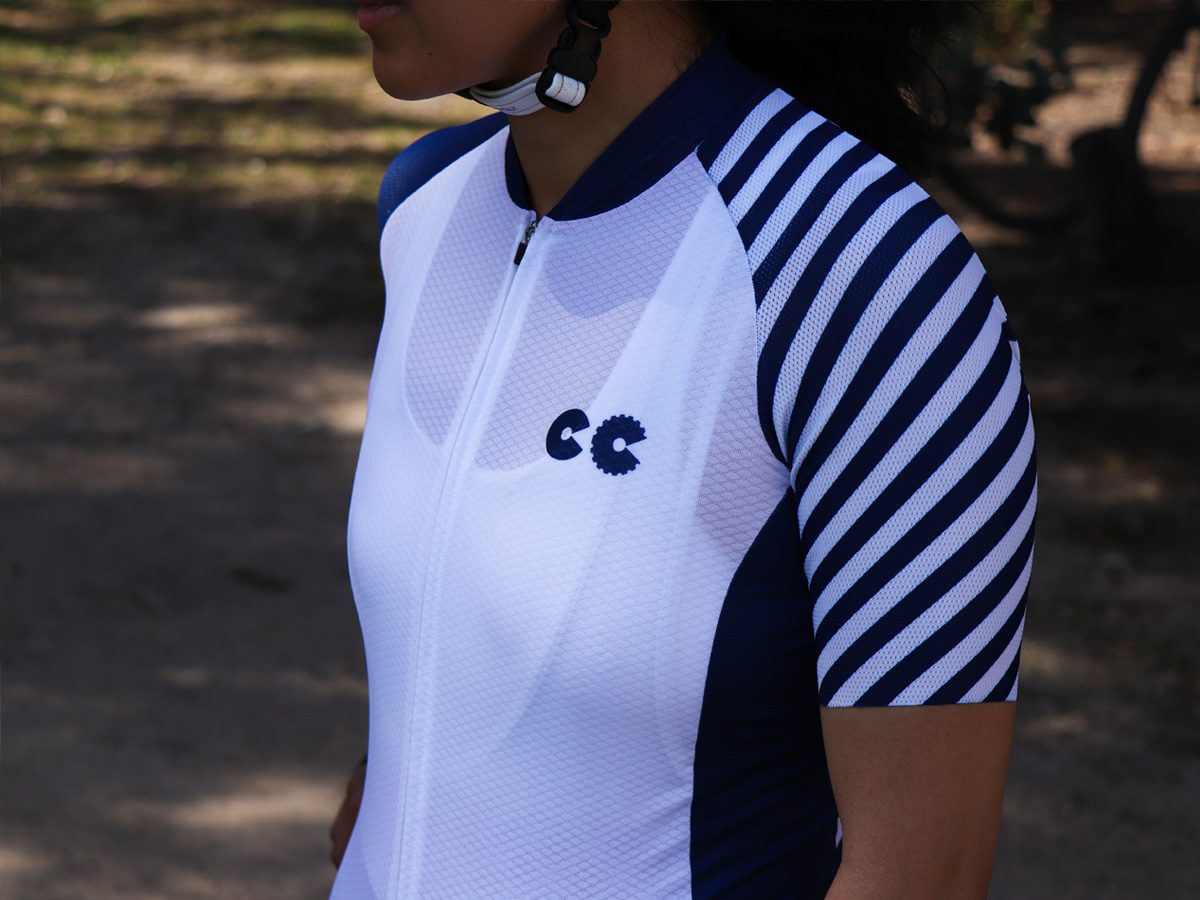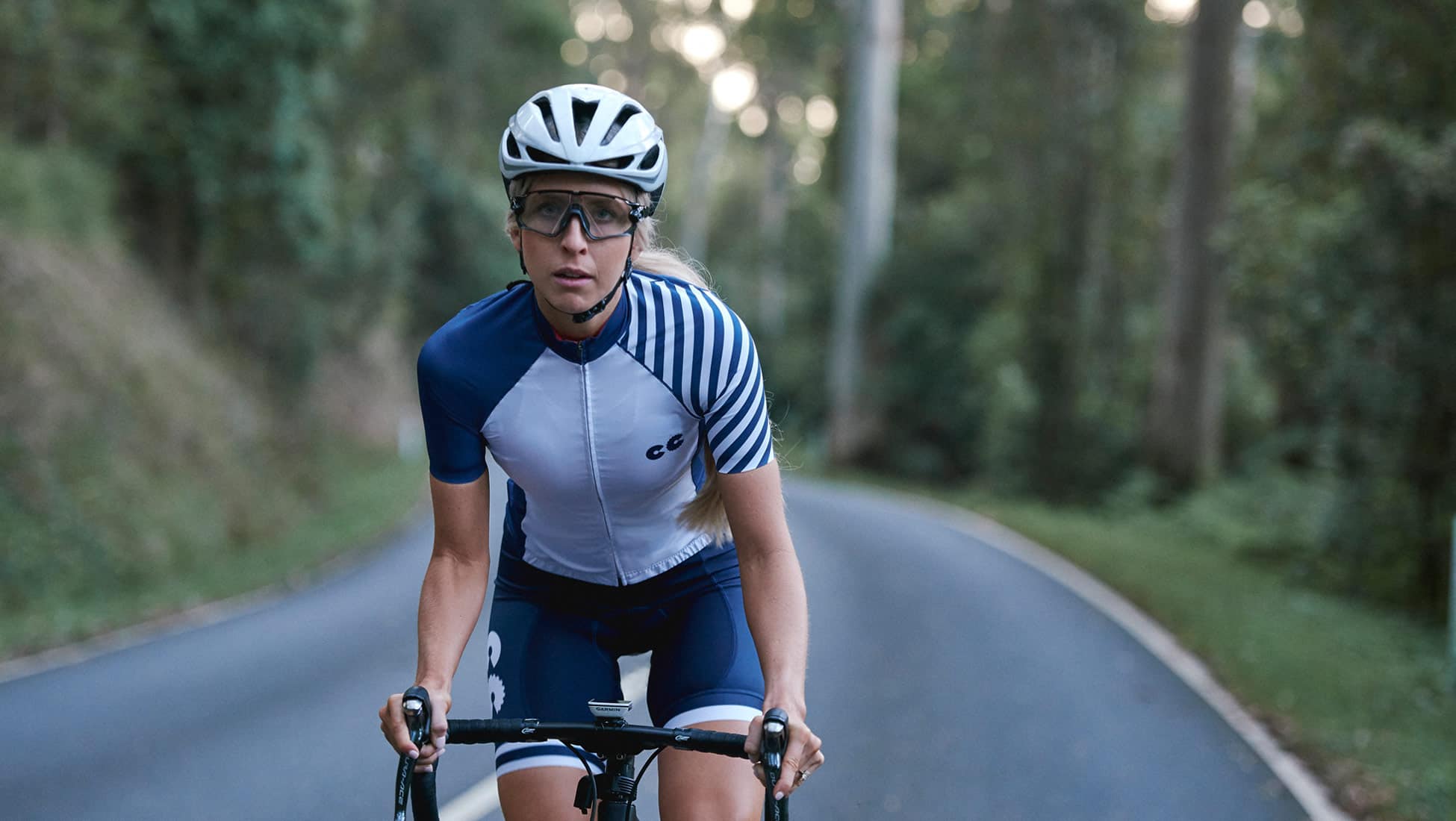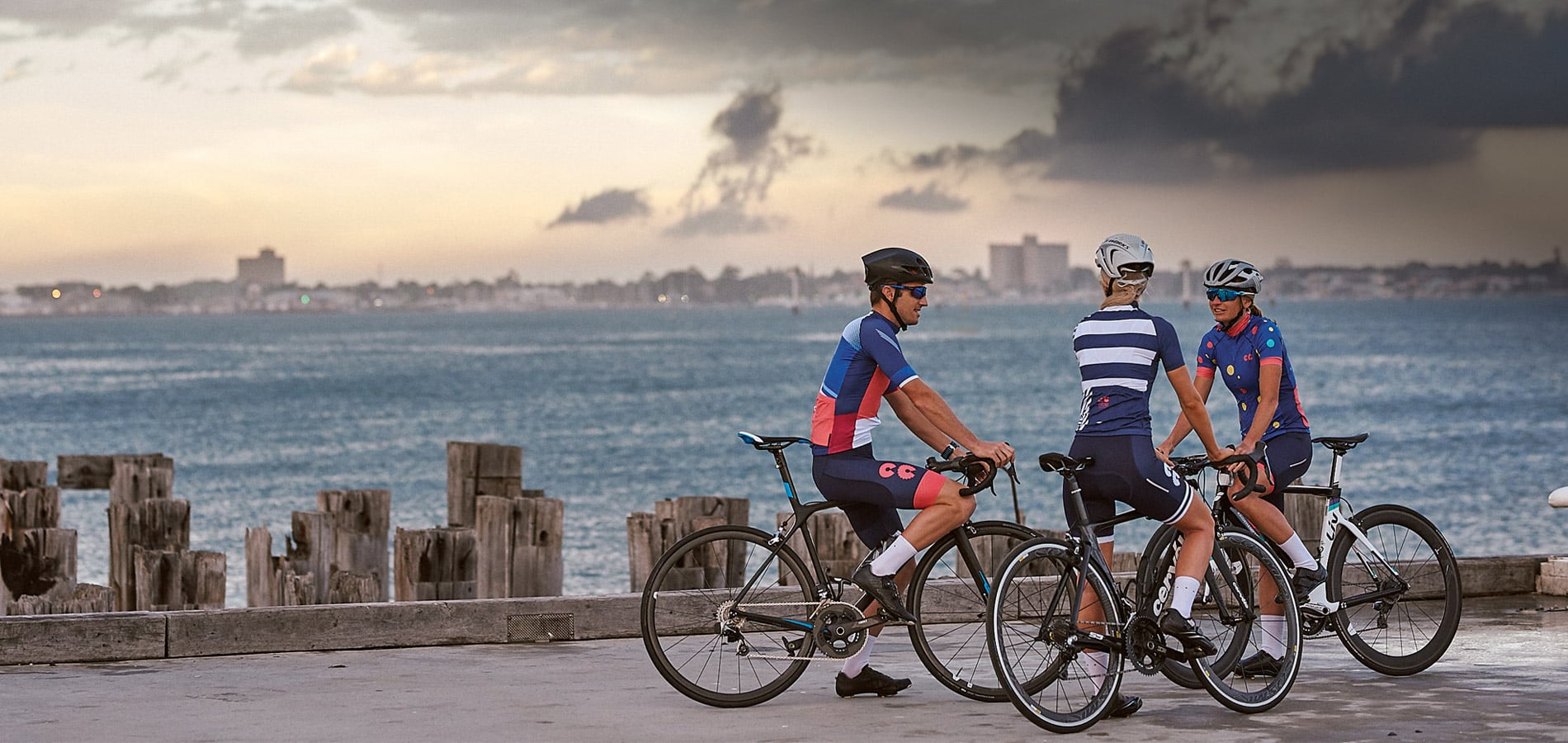 Description
All new improved Italian fabrics and cut. Now in Stock!!
Ahoy there: A little about the "Breton", Many thanks to Coco Chanel. The striped blue and white was originally adopted in 1858 as the French naval sailor's uniform. Later inspired Coco Chanel in her nautical fashion line. By the 1930s, the Breton stripe had been elevated to "haute couture" status and has endured ever since. Today, Breton stripe has become a wardrobe 'must-have': they are considered a foundation piece defying trends, age brackets and sexes.
The striking impact of the blue and white "Breton Stripe" make this a stand-out and highly desirable cycling kit. The Breton Stripes representing the victories of Napoleon and was made eternal by the French fashion style icon Coco Chanel and reimagined by Cycling Couture.
A Women's specific cut. With premium Italian fabrics, the Breton Stripes jersey (PRO Collection) features laser cut sleeves with seamless grippers ensure a snug consistent fit, whilst in the riding position, delivers ultimate comfort with performance, and guarantee to wow the most fastidious riders demanding the highest performance components.
A modern cult classic, the Breton Stripes jersey is a must-have in every rider's wardrobe.
We have a twin jersey in the men's range here.
For further information on sizing and fit please see our Sizing Info Page
| Size | xxs-0 | xs-1 | s-2 | m-3 | l-4 | xl-5 |
| --- | --- | --- | --- | --- | --- | --- |
| Bust | <79cm | 80cm | 84cm | 90cm | 95cm | 99-102cm |
| Waist | <59cm | 63cm | 68cm | 73cm | 78cm | 83-87cm |
| Hipline | <90cm | 92cm | 96cm | 100cm | 105cm | 110-114cm |
| Inseam | <75cm | 76cm | 77cm | 78cm | 79cm | 80cm |
| Approx Height | <158cm | 158cm | 163cm | 167cm | 172cm | 178cm |
Jersey Features:
Women specific race cut with longer torso
French collar
Raw cut sleeves to prevent restricting blood flow
Four High performance fabrics ensure exceptional, breathability and quick drying
Silky fine yarns & fabric for maximum comfort and a contoured fit
Three large rear pockets for storage.
High wicking and anti-bacteria treated fabrics
SPF 50+
Premium Italian fabrics
Handmade in Italy