Womens Size Chart: PRO2 - popup
For further information on sizing see our Size Chart
| Size | xxs | xs | s | m | l | xl |
| --- | --- | --- | --- | --- | --- | --- |
| Bust | <75cm | 79cm | 84cm | 89cm | 94cm | 98-102cm |
| Waist | <59cm | 63cm | 68cm | 73cm | 78cm | 82-87cm |
| Hipline | <87cm | 92cm | 97cm | 102cm | 107cm | 110-113cm |
| Inseam | <75cm | 76cm | 77cm | 78cm | 79cm | 80cm |
| Approx Height | <158cm | 158cm | 163cm | 167cm | 172cm | 178cm |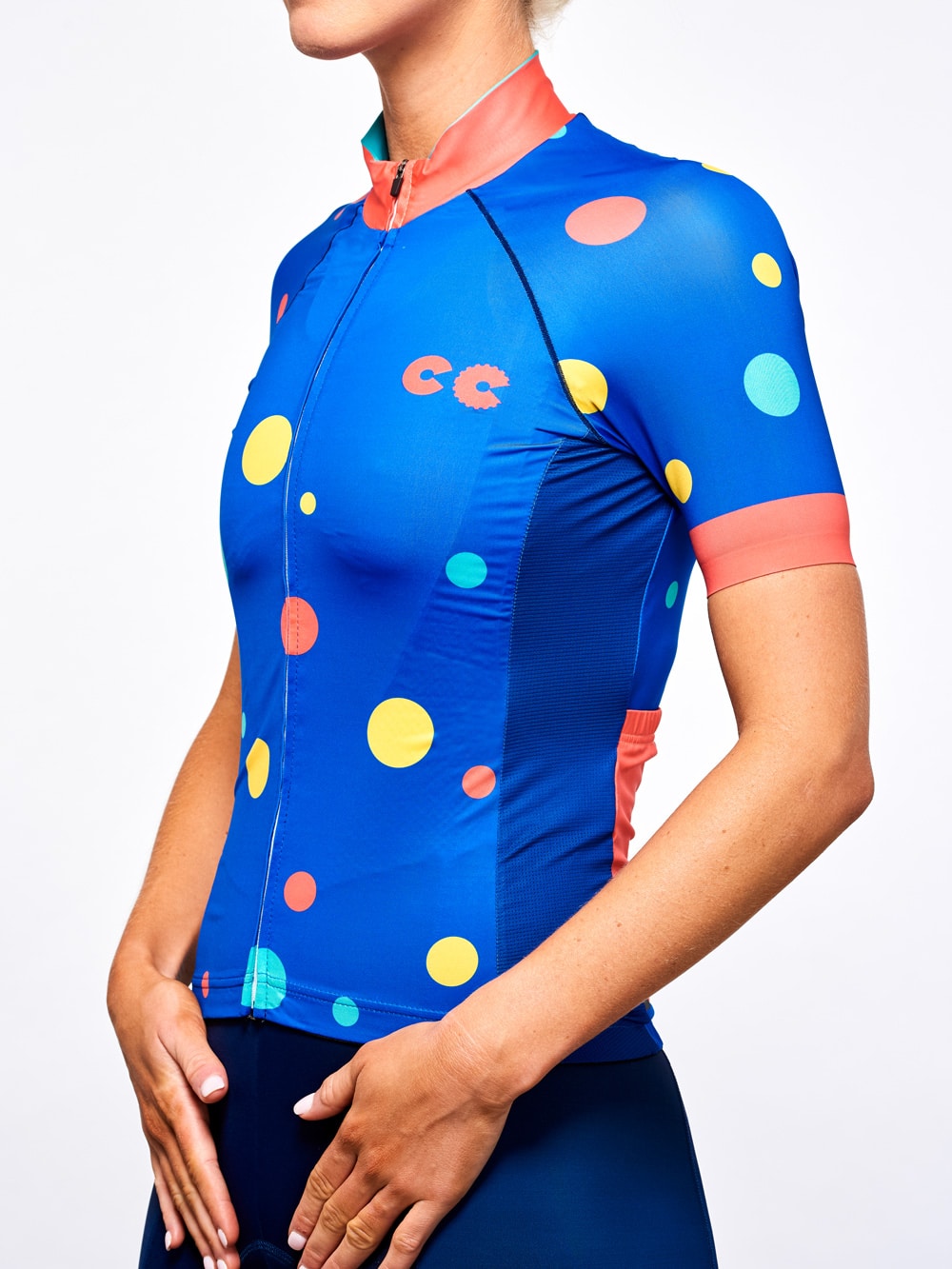 Queen of the Mountain Cycling Jersey Womens (Pro)
$180.00Free Shipping >AUD150
Chase that Hors catégorie climb and channel your inner Queen! Both a real fashion statement and symbol of cycling legends. A dedicated Women specific cut, the Queen of the Mountain jersey celebrates female forms, hugs all the right places.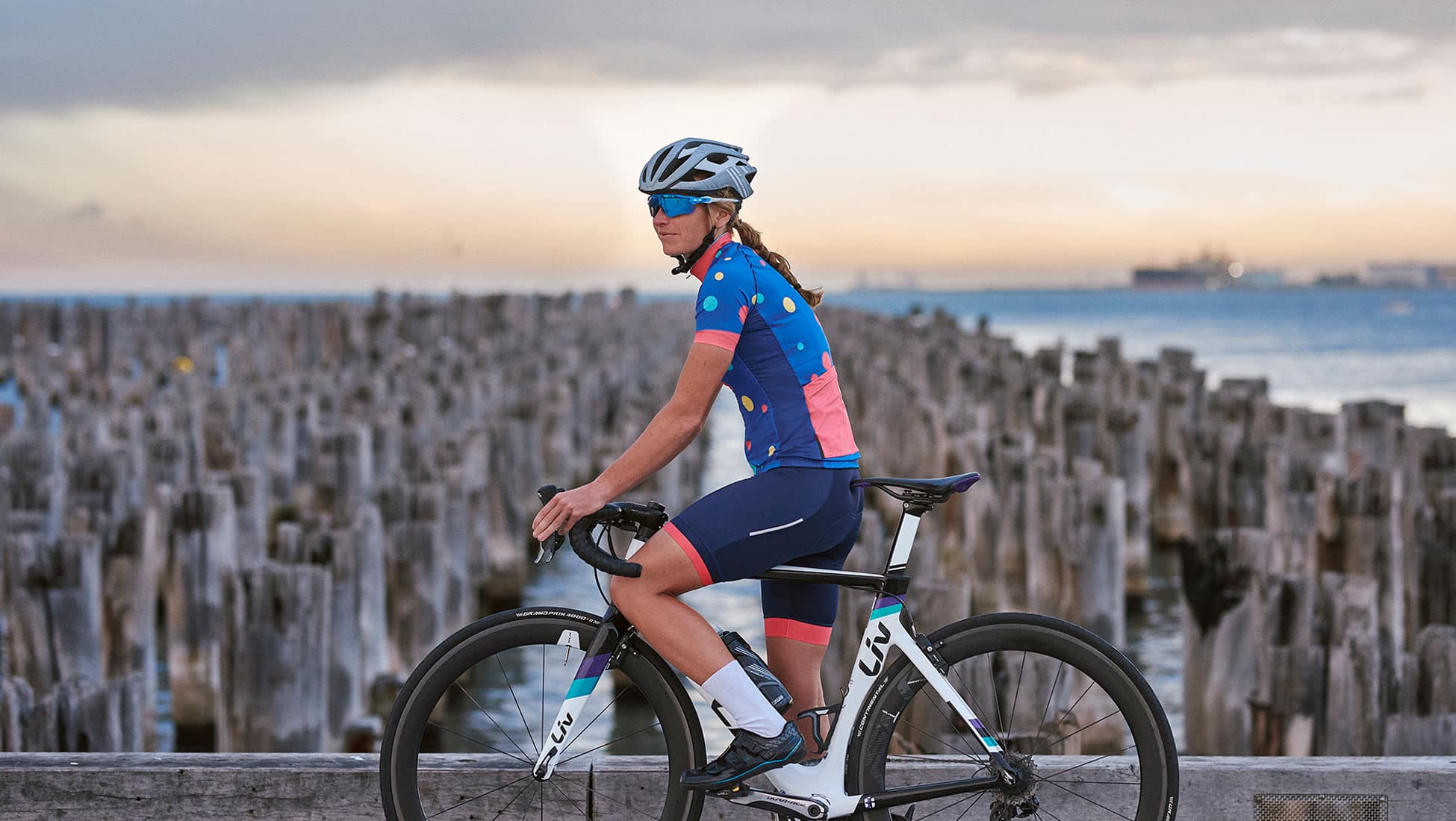 Engineered from premium Italian fabrics, our Pro Jersey provides a perfectly tailored fit for female anatomy. Our PRO Jersey fabrics have been chosen to confer aerodynamic advantages and to ensure above all else an exceptional fit. The highly elastic fabrics allow for the extreme freedom of movement with a feather light touch, whilst maximising wicking ability. Utilising highly breathable micro-perforated fabrics on the side panels, to achieve exceptional moisture absorption and quick-drying properties.
Features laser cut sleeves with seamless grippers ensure a snug consistent fit, retaining the overall jersey shape contour whilst in the riding position.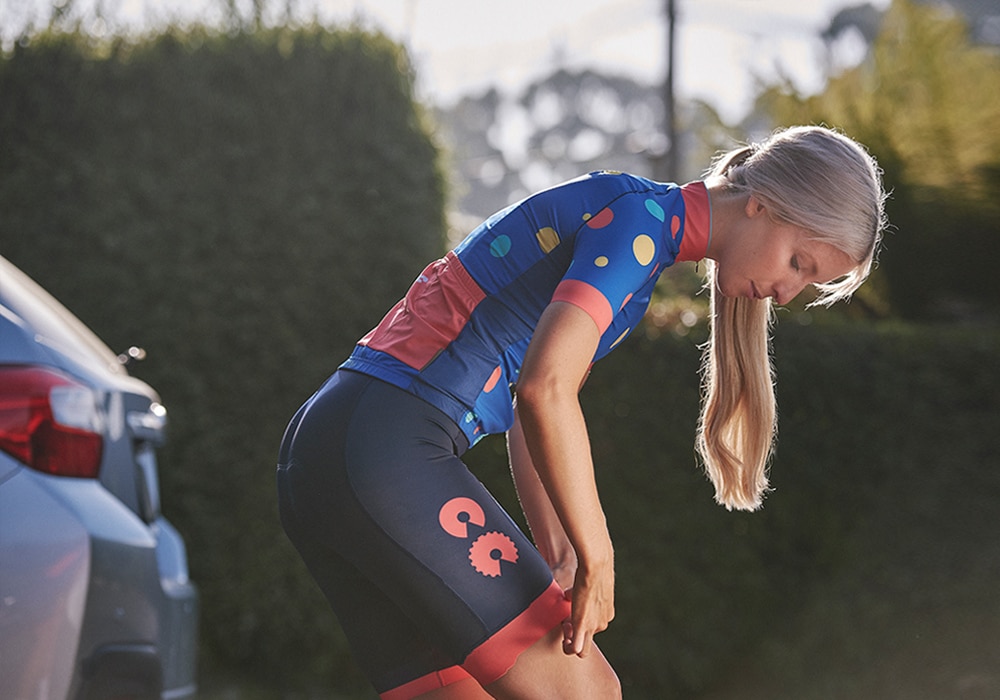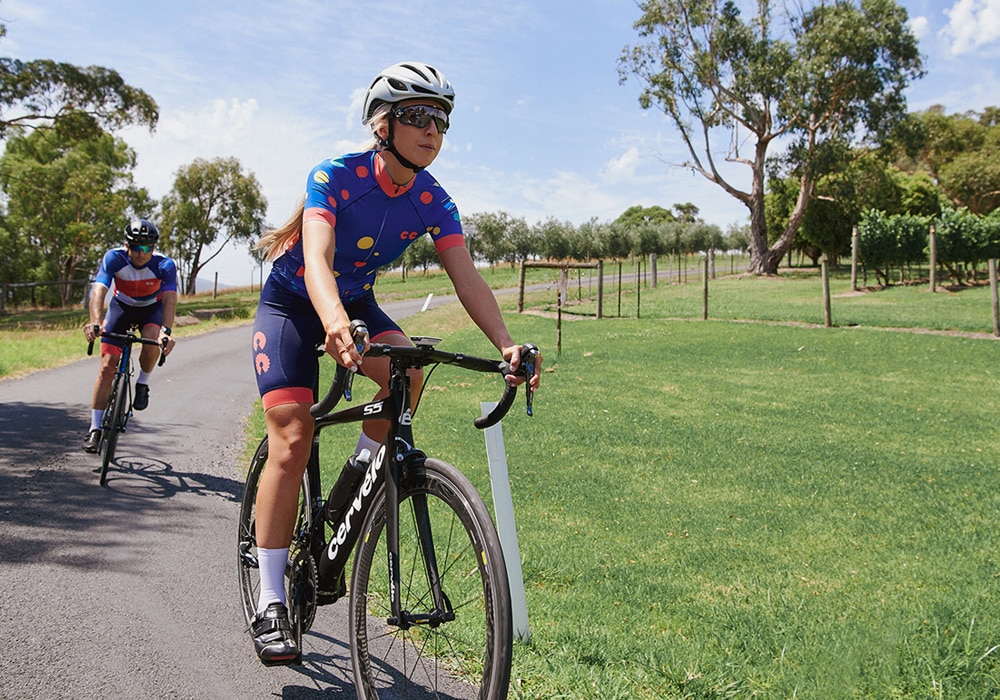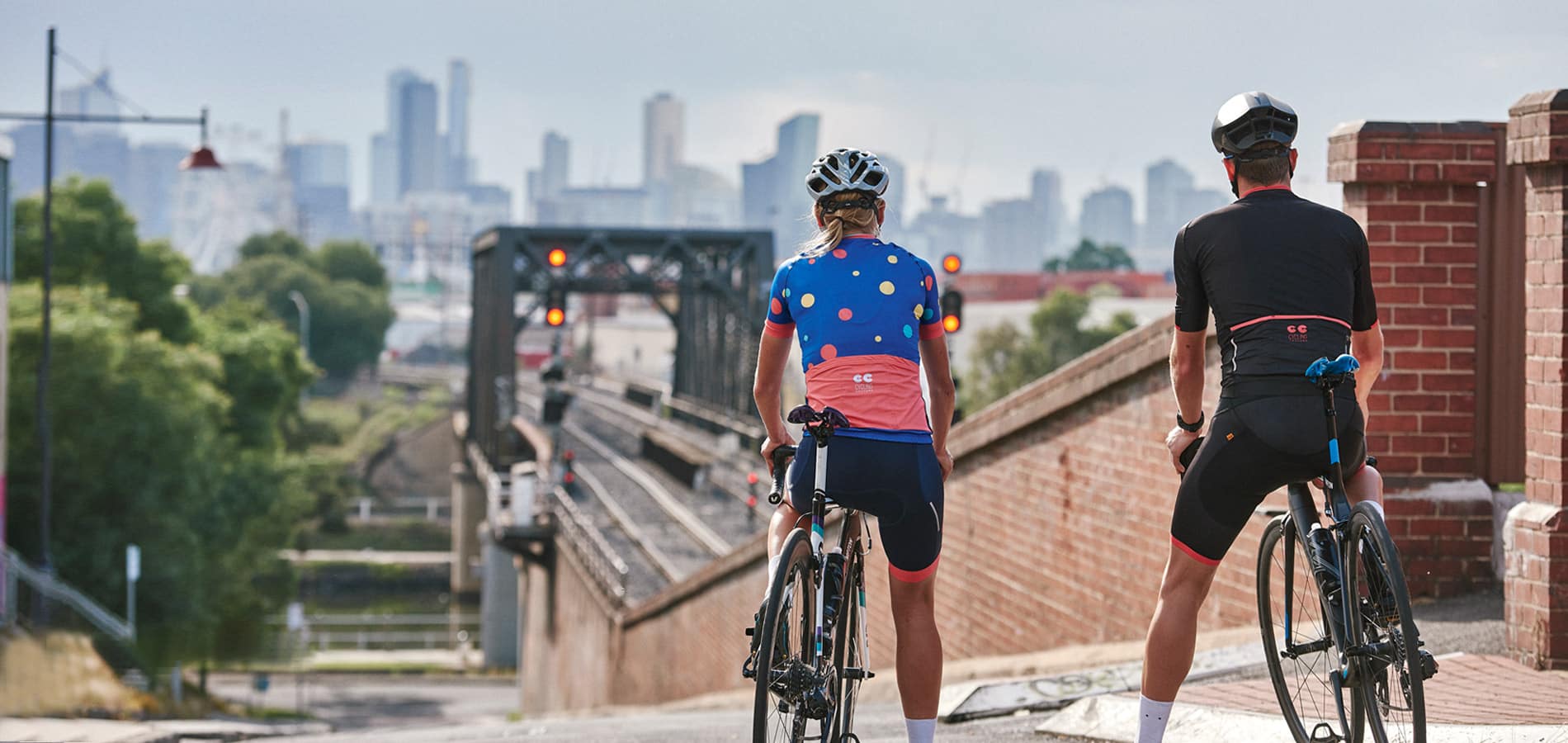 Size Chart
For further information on sizing see our Size Chart
| Size | xxs | xs | s | m | l | xl |
| --- | --- | --- | --- | --- | --- | --- |
| Bust | <75cm | 79cm | 84cm | 89cm | 94cm | 98-102cm |
| Waist | <59cm | 63cm | 68cm | 73cm | 78cm | 82-87cm |
| Hipline | <87cm | 92cm | 97cm | 102cm | 107cm | 110-113cm |
| Inseam | <75cm | 76cm | 77cm | 78cm | 79cm | 80cm |
| Approx Height | <158cm | 158cm | 163cm | 167cm | 172cm | 178cm |
Jersey Features:
Women's specific Race cut
3 high performance Italian fabric to ensure a cool, breathable and quick drying nature
High wicking and anti-bacteria treated fabrics
Distinct silky soft fabric for maximum comfort
Inner pocket clip for keeping keys safe
Reinforced headphone hole
Handmade in Europe
Reflector
SPF 50+